IT recruiting has never been harder amid Great Resignation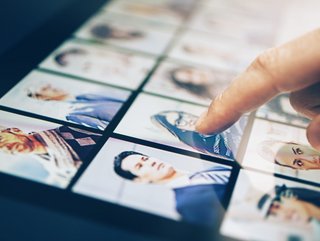 As the Great Resignation continues to hit recruitment, almost three quarters of senior IT leaders say it's never been harder to recruit talent.
Acquiring good quality IT talent has never been harder for almost three in four technology organisations, according to research released this week.
IT talent acquisition challenges are now heavily influencing technology investment decisions, according to MuleSoft.
The 2022 IT Leaders Pulse Report reveals that almost three quarters (73%) of senior IT leaders agree that acquiring IT talent has never been harder, and nearly all (98%) respondents say attracting IT talent influences their organisation's technology investment choices.
And with the Great Resignation having created a healthy employee market with a wealth of opportunities, employers have to be more creative if they want to attract the right talent.
Technology being used to create people-centric experiences and help fill vacant roles
The report also shows that IT leaders are using technology to create more people-centric experiences for their employees and customers. The majority (86%) of senior IT leaders now say the experience an organisation provides its employees and customers is as important as its products and services, and four out of five respondents agree that improved customer-facing (86%) and employee (85%) technologies are critical for their organisation to compete.
"Shifting economic headwinds are making technology even more fundamental to success across every part of the business, including sales, service, marketing, commerce, and IT," said Matt McLarty, Global Field CTO, MuleSoft. "As IT leaders struggle to fill roles to support this additional demand, the traditional playbook is in question. Today's IT leaders must look instead to broader, company-wide process improvements, through automation, that foster innovation, enhance user experiences, and drive efficient growth."
Almost nine out of ten (87%) senior IT leaders agree investing in people is hugely important. As a result, the majority of respondents plan to invest in improving IT employees' wellbeing (82%) and upskilling (78%), both of which are ahead of increasing IT headcount (68%), over the next 12 months.
The report shows the 'Great Resignation' has created skills gaps across IT. Nearly all (98%) of senior IT leaders say that the 'Great Resignation' has created skills gaps in their organisation's IT function, primarily within IT and solutions architecture (60%), and cloud and infrastructure management (45%).
Use of analytics key to combat the Great Resignation
Predictive analytics may be the key to overcoming challenges faced by employers as they look to onboard new team members.
"Businesses must accommodate increasingly varied, complicated employee needs, integrating hybrid working to draw on the benefits of both physical and virtual workspaces," comments Eliane Lugassy, CEO and Co-Founder of Witco.
"Machine learning will allow businesses to analyse the information they gather from surveys and meetings with employees. Predictive analytics will measure and adapt the physical workspace to deliver an optimum environment for productivity regardless of how complicated working patterns become. This might mean monitoring which days are busiest to help coordinate employees for collaborative work. It might also mean modelling resignation trends to pinpoint a common source of discomfort in the workplace," says Lugassy.
And while creating experiences and pinpointing sources of discomfort are crucial, a people-centric IT and business strategy needs efficient processes to succeed. More than half of IT leaders (54%) think that working processes between IT and business teams could be significantly improved.
"The current economic climate leaves IT leaders no choice – they have to do more with less. The tools are there to empower more users to become digital builders, and help their organisations grow while improving efficiency. By automating processes where feasible, leaders can realise value faster and accelerate innovation," added McLarty.