KPMG UK announces major alliance expansion with Google Cloud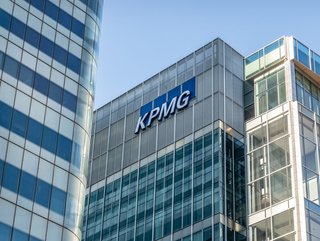 KPMG's Office in Canada Square, London
The investment underpins the ongoing alliance to help UK clients digitally transform their business through Google Cloud's leading technology
Building on KPMG's global alliance with Google Cloud, KPMG in the UK has announced a new five-year agreement focused on further enabling its professionals to help enterprises transform their businesses with Google Cloud technologies and solutions.
This relationship expansion will strengthen KPMG's emphasis in the UK market on cloud transformation, sustainability, mainframe modernisation with Google Cloud's Dual Run, cyber security managed services and innovation. The investment reflects KPMG firms' continued strategy to invest in technology and enhance their current portfolio of strategic alliances around the world.
The partnership in the UK builds on an existing partnership between KPMG and Google Cloud internationally, which helps organisations accelerate their digital transformation journey by providing a combination of capabilities and technology to help deliver tangible and sustainable outcomes.
KPMG professionals and teams from Google Cloud provide the capabilities and experience to help build a customer-centric enterprise with access to growing offerings and technologies that can be customized to meet organisations' needs and address specific challenges.
Multi-year agreement builds on existing global partnership
This investment builds on work already being done between KPMG in the UK and Google Cloud, such as ESG IQ. This advanced analytics platform, created by KPMG Lighthouse data scientists and engineers, uses Google Cloud infrastructure to help businesses address environmental, social, and governance challenges unique to their organisations. It enables clients to select and pool structured ESG reference data from multiple providers and unstructured data from a wide range of sources, including news reports, non-governmental organisation (NGO) reports, research reports, and pages across the web. Clients can then better understand the drivers behind their ESG standings, providing root-cause analysis of what factors and issues have led to the assessment.
Ian West, Head of Technology and Alliances at KPMG in the UK, said: "It's great to see the UK firm building on KPMG's long-standing global relationship with Google Cloud by signing this five-year deal to enhance and expand our capabilities here in the UK. We believe it is important to be investing in the right technology solutions that can deliver the best outcomes for clients.
"Enterprise-wide transformation is becoming increasingly important for businesses. Almost all respondents to KPMG's latest Global Tech Survey said that their organisations' digital transformations have improved profitability or performance over the past two years. Together with Google Cloud, we can continue to help organisations accelerate their digital transformation journeys."
Helen Kelisky, Managing Director for the UK and Ireland at Google Cloud, said: "Google Cloud and KPMG have a long history of helping enterprises digitally transform, including in the UK. Through our expanded partnership, we will bring Google Cloud's sustainable infrastructure to customers and help them fundamentally improve their business in critical areas such as ESG, security, and mainframe modernisation."
Chris Astley, Head of Cloud Enablement and Google Cloud Alliance Business Partner at KPMG in the UK, said: "KPMG and Google Cloud have already had success in transforming clients' businesses, and this deal can help the UK firm offer an even more seamless approach. Having brought together KPMG's Cloud Engineering capability with Google Cloud's platform and services, this deal helps us take the next step to deliver great outcomes for clients across the UK."