Kyndryl to accelerate Legal & General's tech transformation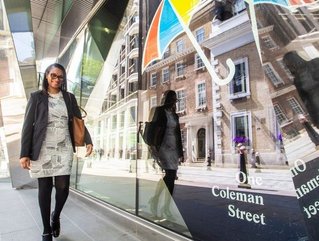 L&G said it had engaged Kyndryl to transition the hosting of its IT systems to a new data centre, reducing technical debt, simplifying architecture, accelerating cloud transformation, and consuming services in a more carbon-efficient way. Pic: L&G
Legal & General is extending its existing relationship with Kyndryl to accelerate the company's transformation to a multi-cloud environment
IT infrastructure services provider Kyndryl and Legal & General (L&G), leading financial services group and major global investor, have announced they will extend their partnership to accelerate L&G´s technology transformation.
In an announcement, L&G said it had engaged Kyndryl to transition the hosting of its IT systems to a new data centre, reducing technical debt, simplifying architecture, accelerating cloud transformation, and consuming services in a more carbon-efficient way. The new seven-year agreement will enable L&G to scale its operations to support its growth ambitions, and gain greater technical and commercial flexibility. Joining the project as suppliers are Microsoft and Dell Technologies, bringing market leading capabilities to support L&G.
"We see this as a strategic opportunity for Kyndryl and L&G to build on our partnership, leveraging Kyndryl's deep expertise and experience in providing secure, compliant and resilient compute, mainframe and cloud transformation services, alongside their knowledge of Legal & General," commented Mark Hall, Group Chief Technology Officer, L&G.. "Kyndryl has taken a strong one-team ethos to the programme, underpinned by transparency and a great affinity to L&G's unique culture and purpose."
Latest step in partnership as financial services industry continues digital transformation
In addition to L&G's existing use of Public Cloud services, as part of the programme, Kyndryl will implement a new on-premises Microsoft Azure hybrid cloud platform from Dell powered by Azure Stack HCI, closely coupled with the zCloud mainframe, helping to mitigate any potential latency constraints and providing a building block for further public cloud migrations.
"We are helping L&G accelerate the modernisation and simplification of their IT estate, generate cost efficiencies and reduce carbon emissions through a migration to Azure Stack HCI at Kyndryl's new strategic data centre. The deal also includes mainframe optimisation projects, staff augmentation and the implementation of Kyndryl Bridge", commented Joe Taylor, Managing Partner, Kyndryl. "Stronger together and collaborating as one team, we will bring the very best talent to restlessly innovate and accelerate L&G´s IT strategy."
This collaboration is the next phase in a relationship dating back to 2010, with Kyndryl and L&G coming together again, as one team, to support L&G's technology modernisation objectives. L&G selected Kyndryl for its track record as a strategic partner, long history of running complex transformation projects (including mainframe) in the Financial Services sector, and the strength of its alliance partner network.
"In a further demonstration of both organisations' strategic commitments to sustainability, this relationship will see Kyndryl move Legal & General's services to a modern data centre location to consume services in a more carbon efficient way and reduce its environmental footprint." said Faith Taylor, Vice-President Global Sustainability Officer, Kyndryl. "The new data centre is rated 'excellent' by BREEAM's sustainability assessment framework, with an industry leading PUE of 1.2. It is planned to be powered by 100% renewable energy aligning with Kyndryl and L & G's sustainability commitments."