Kyndryl's Senior Partner Walter Huber talks cloud options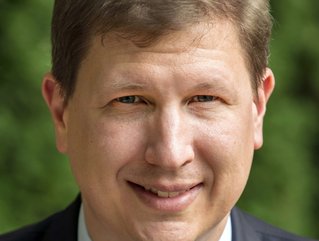 Walter Huber, Vice President & Senior Partner, Kyndryl
Kyndryl's Walter Huber is the Vice President & Senior Partner for the Lufthansa account, which means, within Kyndryl, he's Mr Lufthansa 24/7
Walter Huber is the Vice President and Kyndryl's Senior Partner for the Lufthansa account, which led to the nickname 'Mr Lufthansa' within Kyndryl. Founded in 2021, Kyndryl was once a division of the IBM Corporation, called Global Technology Services. It's now a fully independent services provider with thousands of enterprise customers in more than 60 countries.
"We design, build, manage and modernise mission critical infrastructures that keeps the world economy going," Huber explains.
Kyndryl supports Lufthansa as it shifts to the cloud
As a trusted partner, Kyndryl manages the foundations of Lufthansa Groups cloud ecosystem.
"We already have successfully transitioned certain workloads into the cloud for Lufthansa, and we'll continue this path. However, Kyndryl is doing more than simply migrating workloads to the cloud and then running it. Focusing on the customer, we can also advise which cloud environment is best for which workload - and then accompany the transformation journey".
Keeping the customer at the centre
The Kyndryl story is about growth and creating value for their customers.
"We have formed cloud-focused partnerships with all large hyperscalers and we are joining the ecosystem that our customer uses to meet their digital transformation needs. We also have the autonomy to pursue opportunities and build capabilities that matter to our customers.
"We are working closely with Lufthansa and its business units to understand what is driving them and what they must change to be the most digital and innovative airline group. Putting the customer in the centre of all of that is extremely critical for us, and it's one of the core values of Kyndryl."
Another value is to maintain customer focus. Kyndryl does this by aligning itself to the way the customer is organised and how that customer makes its business decisions.
"We do that by focusing our delivery organisation around applications and business users," says Huber. "We organise ourselves and our strategic planning by working with the business units through Kyndryl Vital. This is both a methodology and a way in which we co-design with our customer solutions for the specific business challenges they're focusing on, working side-by-side to envision and implement technical solutions."
Resilience is key
"Lufthansa is part of the critical infrastructure in Germany and Europe. Providing a resilient infrastructure is very critical for our customer and, therefore, extremely critical for us," says Huber.
After an almost 10-year partnership with Lufthansa, Kyndryl sees an ongoing evolution for their continued work together.
"We will further specialise our teams, to achieve an even better understanding of specific Lufthansa Business Units like Lufthansa Technik and Lufthansa Cargo," Huber adds. "We are honoured to be Lufthansa's strategic IT partner, we will nurture this relationship with our capabilities. The Kyndryl Vital approach that enables us to find new solutions and the Kyndryl Bridge, a new open integration platform, that allows us to plug in new technologies and new systems into a network managed by us."
Read the full Lufthansa digital report HERE.