Lockheed Martin, Microsoft to team up on classified cloud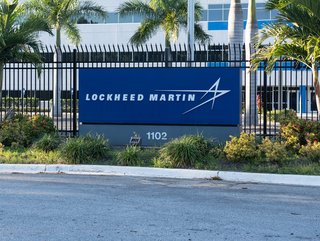 Secure cloud and AI/ML solutions will help Lockheed Martin and Microsoft power the next generation of technology for the US Department of Defense
Lockheed Martin and Microsoft have announced a landmark expansion of their strategic relationship to help power the next generation of technology for the US Department of Defense (DOD).
Under the terms of an announcement this week, Microsoft's latest secure Classifed Cloud framework will make Lockheed Martin the first non-government entity to independently operate inside the Microsoft Azure Government Secret cloud.
It was also announced that Lockheed Martin and Microsoft have entered a two-year collaborative research and development (R&D) program that will advance AI/ML and modeling and simulation capabilities for the DOD.
The companies said Microsoft Azure will also power Lockheed Martin's digital transformation journey, accelerating enterprise-wide productivity gains to deliver innovation at scale, enhance choice and flexibility, and create the next generation of defense technologies.
As part of this transformation, Lockheed Martin will become a multi-cloud environment in the unclassified space using Microsoft Azure as the cloud provider.
Blazing a new path in Classified Cloud and AI innovations
Lockheed Martin is the first defense industrial base member to use Microsoft's newest National Industrial Security Program (NISP) framework for air-gapped clouds after a year-long pilot. Work on developing the classified and unclassified cloud environments is already underway, with expectations for the project to be operational in 2023.
Microsoft's first-of-its-kind technology will allow Lockheed Martin to dynamically scale IT demands under authorized guidance and directly operate mission workloads inside Azure Government Secret, including highly restricted special programs.
Yvonne Hodge, Senior Vice President, Enterprise Business and Digital Transformation, and Chief Information Officer, Lockheed Martin said: "Through this historic agreement, Lockheed Martin and Microsoft are blazing a new path in classified cloud, artificial intelligence, and 5G.MIL® capabilities for the Department of Defense. We are creating faster, safer, and more affordable 21st Century Security solutions that infuse immersive experiences and other advanced commercial technologies into the most capable defense systems. We are confident this unrivaled combination of capabilities will help keep our customers ahead of new threats and challenges."
Jason Zander, Executive Vice President, Strategic Missions and Technologies, Microsoft commented: "Our national security leaders need an unassailable information advantage, which is why we're bringing the power of the hyperscale cloud to accelerate their national security missions. In partnership with Lockheed Martin, we're demonstrating how the defense industrial base can bring classified data into the cloud securely while bringing advanced 5G connectivity, critical data processing and analysis, and immersive experiences to the edge to support decision- making where it's needed, when it's needed. Lockheed Martin is a valued partner in this effort, and we'll continue to innovate and explore the art of the possible to support national security."