Lumen Technologies harness the value of cloud with VMware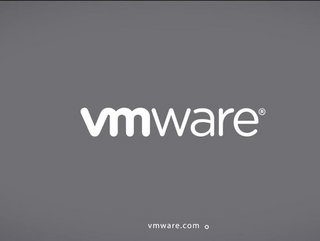 Guy Bartram, Director Product Marketing & Go-To-Market Specialist at VMware, reflects on its partnership with Lumen Technologies
Founded in 1998, VMware is a leading provider of cloud computing and virtualisation technology, headquartered in the US (California). "We believe that the software we deliver has the power to unlock new opportunities for people and do good for the planet," says Guy Bartram, Director of Product Marketing & Go-To-Market Specialist at VMware.
He continues: "We are providing the next wave of innovation for our customer base, as well as building a more sustainable, secure future by integrating environmental, social and governance (ESG) goals across the company and aligning them to our core business strategy, especially with our supply chain cloud providers."

VMware and its partnership with Lumen Technologies
For many years, VMware has been in a long-standing partnership with Lumen Technologies from edge computing to workspace and security, VMware has helped Lumen Technologies in many different areas.
"More recently, we've worked on delivering a private cloud with the VMware cloud foundation and the Luman private cloud," says Bartram.
Hosted on VMware's Cloud Foundation™, Lumen Technologies' private cloud service delivers a public cloud experience that's encapsulated in a secure and private cloud footprint.
Bartram comments: "Our validated solution offers a consistent operational experience across multiple cloud environments for our customers, as well as having easily replicable blocks that can be customised and built-to-order to meet the specific customer requirements. The solution provides fantastic coverage and a complete solution for customers."
What does the future look like for this partnership?
VMware plans to continue in its collaboration with Lumen Technologies to drive better outcomes for customers that are looking to move to the cloud, with a particular focus on edge computing and more secure solutions.
"The Lumen Technologies partnership has been very successful, providing a great combination of solutions and capabilities required for customers to transform business processes and customer experience by utilising computer network data services for lower latency and secure applications."

Read the full Lumen Technologies digital report HERE