McKinsey: Nine actions for CIOs and CTOs to embrace gen AI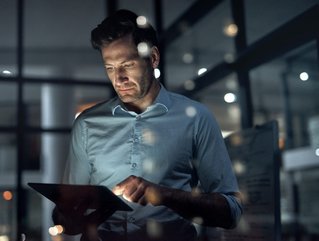 McKinsey & Co has identified for nine actions for execs to take regarding generative AI
McKinsey identifies nine actions to help CIOs and CTOs create value, orchestrate technology and data, scale solutions, and manage risk for generative AI
Revolutionising how businesses operate, organisations around the world are today adopting emerging generative AI tools as part of their enterprise-wide AI strategies.
And with McKinsey research estimating that generative AI could add the equivalent of US$2.6tn to US$4.4tn of value annually, the consulting leader has identified nine actions for CIOs and CTOs to take, to create value, orchestrate technology and data, scale solutions, and manage risk for generative AI.
The report, a collaborative effort by authors Aamer Baig, Sven Blumberg, Eva Li, Douglas Merrill, Adi Pradhan, Megha Sinha, Alexander Sukharevsky, and Stephen Xu, is a result of conversations with dozens of tech leaders and an analysis of generative AI initiatives at more than 50 companies.
"Generative AI is poised to be one of the fastest-growing technology categories we've ever seen," the report authors say. "Tech leaders cannot afford unnecessary delays in defining and shaping a generative AI strategy. While the space will continue to evolve rapidly, these nine actions can help CIOs and CTOs responsibly and effectively harness the power of generative AI at scale."
Nine actions for CIOs and CTOs to take to embrace the potential of generative AI
The authors have identified the following ideas to help organisations embrace the potential of generative AI:
Move quickly to determine the company's posture for the adoption of generative AI, and develop practical communications to, and appropriate access for, employees.
Reimagine the business and identify use cases that build value through improved productivity, growth, and new business models. Develop a "financial AI" (FinAI) capability that can estimate the true costs and returns of generative AI.
Reimagine the technology function, and focus on quickly building generative AI capabilities in software development, accelerating technical debt reduction, and dramatically reducing manual effort in IT operations.
Take advantage of existing services or adapt open-source generative AI models to develop proprietary capabilities (building and operating your own generative AI models can cost tens to hundreds of millions of dollars, at least in the near term).
Upgrade your enterprise technology architecture to integrate and manage generative AI models and orchestrate how they operate with each other and existing AI and machine learning (ML) models, applications, and data sources.
Develop a data architecture to enable access to quality data by processing both structured and unstructured data sources.
Create a centralized, cross-functional generative AI platform team to provide approved models to product and application teams on demand.
Invest in upskilling key roles—software developers, data engineers, MLOps engineers, and security experts—as well as the broader nontech workforce. But you need to tailor the training programs by roles and proficiency levels due to the varying impact of generative AI.
Evaluate the new risk landscape and establish ongoing mitigation practices to address models, data, and policies.
To read McKinsey's full guide click here.
******
For more insights into the world of Technology - check out the latest edition of Technology Magazine and be sure to follow us on LinkedIn & Twitter.
Other magazines that may be of interest - AI Magazine | Cyber Magazine.
Please also check out our upcoming event - Cloud and 5G LIVE on October 11 and 12 2023.
******
BizClik is a global provider of B2B digital media platforms that cover Executive Communities for CEOs, CFOs, CMOs, Sustainability leaders, Procurement & Supply Chain leaders, Technology & AI leaders, Cyber leaders, FinTech & InsurTech leaders as well as covering industries such as Manufacturing, Mining, Energy, EV, Construction, Healthcare and Food.
BizClik – based in London, Dubai, and New York – offers services such as content creation, advertising & sponsorship solutions, webinars & events.