Meet the Valuable 500 – CEOs committed to diversity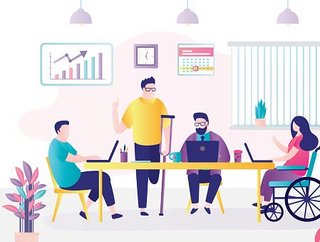 The disability inequality crisis is real, so the Valuable 500 has united the world's biggest companies to rethink their global leadership agenda
At the World Economic Forum in Davos, 2019, a worldwide call was made to the global business leadership agenda to end the disability inequality crisis.
Supported by Virgin Media, Omnicom Group and One Young World, the Valuable 500 asked 500 of the world's biggest business leaders and their brands to join them. Valuable 500 Founder Caroline Casey spoke to Paul Polman, former CEO of Unilever, Vice Chair of the UN Global Compact and Chair of The Valuable 500, where Polman revealed: "I honestly believe that you have to fight for the people that are left behind. We have to bring humanity back into business and put it in the centre. To be a good CEO, you first and foremost have to be a good human being. And that starts with fighting for the ones that are left behind".
Using some of the world's biggest brands' reach and influence, the Valuable 500 has a mission to transform the global business system, shaping a society that includes everybody, not just the non-disabled. It is now the largest network of global CEOs committed to disability inclusion; increasingly data-driven in their quest to assist companies through their inclusion journey. Across the 500 members, technology is the second largest industry group including tech giants Apple, Microsoft, Google and Salesforce.
Betsy Beaumon, Chief Product officer for the Valuable 500 said: "Moreover, tech companies make up a significant amount of our iconic leader companies, which are 15 global CEOs and companies who will be spearheading the programmes and services to be offered under Phase 2 of the Valuable 500 journey. This will be activated through global disability surveys, disability trend reports and an executive disability resource hub. By engaging with the world's most influential business leaders and brands, the network now has a combined revenue of over US$8tn and employs a staggering 22 million people worldwide."
Striving to drive positive change for disability inclusion
In line with moving from commitments to action, the Valuable 500 strive to drive positive change for disability inclusion and intentionally place themselves where innovation and impact intersect. Currently, some of their Partnerships Team are attending Inclusive Africa Conference 2022, where new African ICT accessibility standards are launching alongside discussions regarding how to 'build better faster'.
"This is another step forward for access to tech, and, specifically, better access in Africa. 80% of people with disabilities live in the global south, and the World Bank estimates that 20% of the world's poorest people have some kind of disability and tend to be regarded in their communities as the most disadvantaged. We need to do better," said Beaumon.
Digital accessibility is a key area of focus for members, with 58% of the companies surveyed in the Valuable Truth report stating that they have started, or invested in, exploring inclusive innovation opportunities.
"Digital accessibility needs to be considered within internal systems to enable inclusive employment, and within all products. This must include the hardware, software, content, and media," added the spokesperson.
The pandemic highlighted the need for accessibility in everything from video conferencing tools to online voting, as life and work moved further online. Yet people with disabilities experience a significant digital divide, which can further exacerbate the physical ones.
Financial specialist and Asian development blogger, Arup Kumar Chatterjee, stated that "there is a wide disability gap in mobile phone ownership, where people with disabilities are less likely to own a mobile phone than the non-disabled. Places like Bangladesh have the widest gap, with 55% of the disabled not owning mobile phones, and Pakistan has the smallest, at 11%. With the smartphone ownership gap exceeding the overall mobile phone ownership gap, they are most likely to experience a digital divide."
However, leading hardware and operating system providers Apple, Google, and Microsoft continue to add accessibility features that users, app developers, and media creators can leverage to create accessible tools and content. Moreover, global accessibility standards, such as WCAG for digital content, are constantly evolving as new technologies and capabilities continue to grow.
Betsy Beaumon continued: "With technologies like XR beginning to take hold, the global accessibility community, including a number of our members and partners, are working to make sure they emerge accessible to people with disabilities."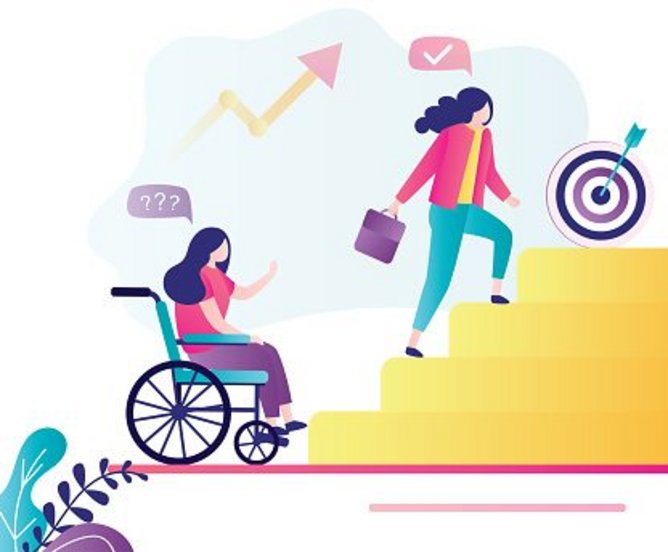 Championing systematic change
Hiring people with disabilities in all roles, including in tech teams, is critical to ensure companies deliver the most inclusive products and services, according to Beaumon.
"Our members in the tech industry are pursuing a variety of talent and training programmes targeted toward people with disabilities. Positive examples of this include Microsoft's pledge to double down on accessibility and Salesforces' partnership with Blind Institute of Technology. Moving forwards, products need to be born accessible. Trying to retrofit accessibility is far more costly and time consuming than embedding accessibility within the initial design," said Beaumon.
Whilst technological advances are undoubtedly something to celebrate, Beaumon added: "We must not overlook the scale of the remaining challenges for disability inclusion that persist in both business and society. Only by continuing to champion systematic change will we drive a cultural shift and reap the social and economic benefits of catering to the grossly underserved community. Disability inclusion benefits all."
Apple's Valuable 500 Commitment
At Apple, we believe technology at its best can enable everyone to create, learn and stay connected, and it's our mission to make technology customizable to the diverse needs of all our users. As a company, we know that achieving that goal means infusing accessibility into all that we do — from our products and services, to our stores and our workplace.
We are committed to:
Supporting the needs of our customers with disabilities: Whether it be building accessibility features into all our products, delivering our content in accessible formats, or providing dedicated support options for individuals with disabilities, Apple always wants to make our customers feel welcome and respected.
Creating a culture of inclusion: Apple believes in a culture where everyone, in every part of Apple, feels supported, valued, connected, and empowered to do the best work of their lives. This includes our employees with disabilities who have a voice via our global Diversity Network Associations.
Innovating for the future: There's always room for more when it comes to Accessibility and we're committed to doing all we can to find new ways to support people with disabilities, not just through our products, but through all of our work.
The world's biggest CEOs are behind disability inclusion
Dr. Roland Busch, President & CEO of Siemens AG, explained that it is all about maximising their workforce's full ability, saying: "Diversity, equity, and inclusion are extremely important for Siemens. We can only achieve our full potential both as a company and as a society when everyone is empowered to contribute and grow. That's why Siemens is proud to be part of the Valuable 500 initiative," said Busch
Hans Vestberg, Chairman and CEO, Verizon added: "I wanted Verizon to become an Iconic company, because I believe technology is key to unlocking a more equitable future for people with disabilities."
With programmes like Teach Access, Verizon is bringing together industry, disability advocates and educators to prepare students with the skills and design principles to approach their work with an accessible mindset. Scaling Teach Access, through their partnership with The Valuable 500, are ensuring innovators of tomorrow know how to build for everyone today.
Under the purpose to "fill the world with emotion, through the power of creativity and technology", Sony Group aims for a workplace where every single employee can feel valued and respected, fostering a corporate culture that respects diversity in society. "I believe fostering diverse human resources, inclusive of people with disabilities, will lead us to contribute to a healthy and sustainable society in the long run," said CEO, Kenchiro Yoshida.
Accenture has established the Accessibility Council – led by their General Counsel and Chief Compliance Officer, Chad Jerdee and Chief Information Officer, Andrew Wilson. The Council ensures accessible technology across their entire enterprise as the business continues to advance disability inclusion as a source of innovation, creativity and competitive advantage. Julie Sweet, Chair & CEO, commented: "At Accenture, accelerating disability inclusion is key to our commitment to creating a culture of equality where everyone can advance and thrive, and core to our strategy of being an innovation-led company."
Ed note: This article was taken from July's Technology Magazine (linked below)