Metaverse Deloitte event at MWC exploring Unlimited Reality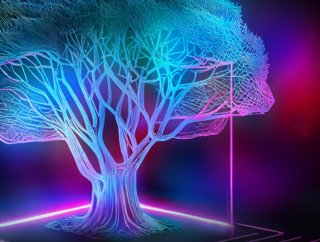 In Deloitte's Mirror World exhibition, users will be able to meet Deloitte subject matter experts and industry thought leaders, stream conference presentations and experience metaverse demos and collect limited edition digital art
Deloitte will show how its diverse skills surrounding 5G, Cloud, Cyber, and Unlimited Reality can help users untangle complexity and break down barriers
Attendees at next week's Mobile World Congress in Barcelona, taking place from 27th February to 2nd March, will be able to explore what's possible when the physical and digital meet thanks to a metaverse experience hosted by Deloitte.
At MWC 2023, which is partnered with Technology Magazine, Deloitte's exhibit explores the theme of 'Connecting Better Futures.' By combining key industry insights with practical solutions that address the most challenging cross-industry problems, Deloitte will show how its diverse skills surrounding 5G, Cloud, Cyber, and Unlimited Reality can help users untangle complexity, break down barriers and build lasting connections.
Part of Deloitte's plans for the conference will be its Mirror World experience, where users will be able to meet Deloitte subject matter experts and industry thought leaders, stream conference presentations and experience metaverse demos and collect limited edition digital art for the chance to win unique prizes.
Unlimited reality
Deloitte's Unlimited Reality offering helps clients harness next-generation strategies, tools, and technologies to create and connect virtual worlds for industrial, workplace, enterprise, and consumer contexts.
Launched last year, its Unlimited Reality service is enabling businesses to find new avenues for growth with leaders reexamining nearly every aspect of their organisations. Across industries, companies are transforming the ways in which they create meaningful customer relationships, solve complex operational problems, and empower their employees. They're doing so by connecting the physical with the digital, pairing the intelligence of AI with the intuitiveness of 3D, and linking new forms of identity with next-generation asset ownership.
With Unlimited Reality, Deloitt'es Dimension 10 studio assembles practitioners with skillsets ranging from AI to 3D interface design to blockchain, in order to help clients invest in the metaverse and AR in the right way.

Unlock the value of virtual worlds
As organisations look to take advantage of virtual worlds and the opportunities they present, Deloitte can help clients explore these virtual worlds inside the studio, in the real world, and in the context of their businesses, providing a range of benefits that include:
Working alongside the designers and architects of virtual worlds, learning the new generation of creative tools, and simulation technologies that enable Unlimited Realities.
Creating hyper-realistic, physically-accurate digital twins that simulate natural environments, physical structures, industrial operations, transportation networks, including the humans and robots and AI agents working inside them, to accelerate design and planning cycles for all business paradigms.
Building shared virtual experiences that convene audiences for collaborative work, recreation, or education through AR/VR or mixed reality.
Exploring virtual world economies where transactions in digital currencies and assets will power an explosion of virtual services, experiences, and goods.
Enabling virtual world strategies that maximise positive impact on the planet, advancing client's environment, social and corporate governance initiatives.
Deloitte's Unlimited Reality Offering extends across the innovation life cycle to help organisations take a virtual world use case from an idea to commercialization and includes:
Discover: Learn AI-enabled use cases, gain an understanding of the technology that can power and operate in a virtual world and explore how your operations can evolve within it.
Develop: Establish a virtual world or digital twin strategy and explore how it can transform your business, workplace and market dynamics.
Collaborate: Transform complex 3D workflows and achieve new heights of productivity and operational efficiency by uniting teams, assets, and software ecosystems.
Operate: Grow, measure, monetize and continuously optimise these virtual worlds as adoption accelerates and new opportunities emerge.
To find out more about Deloitte's Unlimited Reality experience click here, and to follow the events of MWC 2023 follow us on our LinkedIn page.