Metrics "laundry lists" could indicate lack of CIO strategy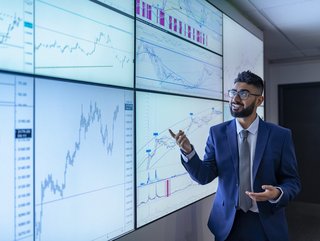 New research reveals top metrics for CIOs to measure and monitor have little to do with IT and everything to do with ensuring the success of the business
CIOs need to measure the right metrics and could be wasting time focusing on operational issues including delivery times and ticket resolutions, a new report claims.
It can be challenging for CIOs to identify and focus on the metrics that align with their organisation's vision, key stakeholders, and IT function in today's data-driven world. While metrics can provide valuable information for making informed decisions and delivering value, they are often tracked without any clear strategy for how to take action based on them.
A new report from global IT research and advisory firm Info-Tech Research Group, called Key Metrics for Every CIO, suggests that all CIOs have the same core priorities, regardless of their organisation or industry, as these metrics are driven by similar goals across organisations. By prioritising these metrics, CIOs can make incremental improvements that can be tracked and reported on.
"Strategic CIOs monitor the right metrics relevant to their priorities, regardless of industry or organisation," says Brittany Lutes, Senior Research Analyst at Info-Tech Research Group. "When CIOs provide a laundry list of metrics to stakeholders, it demonstrates that they are probably measuring more metrics than they truly could action. It also indicates a lack of trust in their IT leadership team, who are the ones who should be monitoring these commonplace operational measures."
According to the report, the right metrics can help CIOs ensure that their team members are focused on the correct priorities, that IT is continually adapting to meet changing business demands, and that communications with the business use language that resonates with stakeholders.
The firm recommends CIOs measure strategic business metrics related to people or stakeholders that will impact the business. For example, these metrics can be related to the customers who will purchase the product or service, the decision-makers who fund IT initiatives or the IT employees who will be driven to succeed.
CIOs should avoid spending time on operational metrics such as delivery times, ticket resolutions, or the number of phishing attempts. Although these operational metrics are important, CIOs should empower their IT leaders to be responsible for their management.
Six areas every CIO should be measuring and monitoring
Info-Tech's report defines six areas that inform the key strategic metrics every CIO should be measuring and monitoring, including risk management, which is an important aspect of a CIO's role. Few individuals within an organisation are familiar with IT risks and how to plan for them. As a result, the CIO is responsible for managing IT risks, especially those related to cybersecurity. To effectively measure and monitor this, the key metric to track should be the number of critical IT threats detected and prevented before they can impact the organisation.
Ensuring the organisation meets its business objectives is another important responsibility of the CIO. While it may be tempting to compare the organisation's performance to that of competitors, this is not always the most useful way to demonstrate an understanding of the business or its goals. Instead, a CIO's business objective alignment metric should be the percentage of IT metrics directly contributing to achieving the business's goals.
Improving customer satisfaction is another area where IT can have a significant impact. CIOs should be proactive in suggesting new IT initiatives that will enhance the customer experience. The customer satisfaction metric measures how much IT initiatives are improving customer satisfaction.
Measuring employee engagement is another important metric for CIOs. This metric tracks the number of employees who feel empowered to complete their job duties and tasks effectively. As a leader, CIOs should always be aware of employee engagement levels. Engagement is driven by three factors: organisational, job-specific, and retention. CIOs have a direct impact on all three of these.
Building strong relationships with business leaders is also important for CIOs. The business leadership relationship metric tracks a CIO's ability to influence business decisions through trusted partnerships. CIOs who have established relationships with influential executive leaders, such as Chief Revenue Officers or Marketing Officers, are more likely to have their IT teams recognised by other executive leaders, which can increase the value of IT within the organisation.
Effective budget management is critical for a CIO to maintain trust with the business and increase the value of IT. The budget management metric measures the proportion of the IT budget that is allocated towards strategic versus operational objectives. Every CIO should view their IT function as a business, and the ability to control costs and spend within a defined budget is crucial to achieving this.
"Metrics are tools that can quantifiably and proactively indicate whether a goal is on track to being achieved, or retroactively if it was successfully completed," says Lutes. "CIOs should use the data from these metrics to inform their actions instead of just collecting data simply to know a data point. They must be willing to act."