Minority of businesses have reached full-stack observability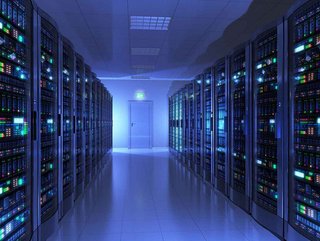 As the tech landscape explodes in complexity, just 27% of organisations have achieved full-stack observability. Achieving this is a top priority for many.
Less than a third of organisations have achieved full-stack observability, a report says, as IT leaders continue to grapple with the consequences of rapid digital transformations in a post-pandemic world.
As IT and application environments increasingly move toward complex, cloud-based microservices, New Relic's report found technology professionals have bold plans to ramp up observability capabilities to get ahead of issues that could impact customer experience and application security.
Nearly three-quarters of respondents to the 2022 Observability Forecast said C-suite executives in their organisation are advocates of observability, and 71% of respondents surveyed in the United Kingdom (UK) and Ireland saw observability as a key enabler for achieving core business goals, which implies that observability has become a board-level imperative.
Observability key as organisations rush to embrace blockchain, edge computing and 5G
According to the research, organisations today monitor their technology stacks with a patchwork of tools. At the same time, respondents seemed to long for simplicity, integration, seamlessness, and more efficient ways to complete high-value projects. Moreover, as organisations race to embrace technologies like blockchain, edge computing, and 5G to deliver optimal customer experiences, observability supports more manageable deployment to help drive innovation, uptime, and reliability.
The report found that only 27% had achieved full-stack observability, the ability to see everything in the tech stack that could affect the customer experience.
Meanwhile 60% said they primarily learn about software and system interruptions with multiple monitoring tools, compared to only 15% with one observability platform. Furthermore, 25% said they still primarily learn about interruptions with manual checks and tests that are performed on systems at specific times or with complaints or incident tickets.
Full-stack observability key to overcome 'data noise'
According to Cisco AppDynamics, as the technology landscape explodes in complexity, it becomes ever more challenging for IT teams to keep an eye on application behaviour, performance and health and identify and resolve issues before they adversely impact the user experience and the business.
James Harvey, Executive CTO, EMEA at Cisco AppDynamics, says that many technologists still don't have the right tools, processes and culture to overcome data noise caused by rapid digital transformations in the worst phases of the COVID-19 pandemic.
"Our AppDynamics report showed that digital transformation initiatives were implanted three times faster than ever before," he told Technology Magazine. Consequently, technologists found themselves struggling to manage a fragmented, sprawling IT environment fraught with new challenges and an overwhelming volume of data.
"Full-stack observability helps to address these gaps, giving IT teams a complete and unified view of their entire IT stack. In addition, when technologists use full-stack observability to correlate technology performance with real-time business data, they can prioritise innovation and investment based on customer and business impact."

Business health is underpinned by software stack
"In the digital age, a business' health is underpinned by its software stack, so having a full understanding of its performance is critical," comments Gregory Ouillon, EMEA CTO of New Relic.
"As the 2022 Observability Forecast demonstrates, achieving full-stack observability is a top priority in enabling IT teams to improve uptime, customer experience, and efficient and reliable operational services, which gives businesses the insurance they need to achieve important core business goals."
Among the report's key takeaways, the data supports a strong correlation between achieving/prioritising full-stack observability and experiencing fewer outages, improved outage detection rates, and improved resolution. For example, 61% who had already achieved full-stack observability by the report's definition were also more likely to experience the least frequent high-business-impact outages (once per month or fewer), compared to the 28% who had not.
The largest study of its kind, the second annual Observability Forecast had 1,614 respondents, including 1,044 practitioners and 570 IT decision-makers, across 14 countries.
To view the full report click here.