Morgan Motor Company moves to IFS Cloud to enhance CX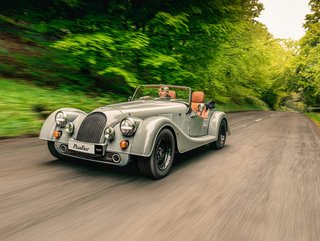 IFS is working with the Morgan Motor Company to help drive operational efficiencies and improve CX
IFS Cloud's solution will support sales, manufacturing, projects, purchasing, inventory and finance processes for specialist automotive brand Morgan
Global cloud enterprise software company IFS has announced that British sports car manufacturer, Morgan Motor Company, has gone live with its IFS Cloud ERP software solution as it looks to drive operational efficiencies and improve experience for customers.
Morgan was looking for a solution that enabled it to coordinate its manufacturing, supply chain and spare parts requirements and deliver efficiencies across all its internal operational processes end-to-end, the companies said.
Following the go-live, which took place over a weekend, Morgan instantly had 160 users up and running on the solution, which currently supports sales, manufacturing, projects, purchasing, inventory and finance processes. The IFS R&D, global consulting and unified support teams are actively engaging with these users and facilitating the pioneer program and will provide ongoing support, including quickly escalating and addressing issues as and when required.
"In the current economic climate, specialist automotive manufacturers are having to manage the challenges of supply chain disruption, rising costs and the ongoing need to drive sustainability," commented Daniel Godwin, Business Systems Development and Support (IFS) at Morgan Motor Company.
"We have been using and working with IFS for nearly ten years, and in that time, we have gained complete trust in them and their product. We know that with the help of their expert support and versatile technology, we will navigate a safe passage through these complex challenges.
"Using IFS Cloud will allow us to streamline our processes, improving operational efficiencies, and we can reduce costs by eliminating our onsite hosting expenses. Knowing that the solution is 'evergreen' means that we get regular updates and always have access to the latest functionality."
Morgan using IFS Cloud to enhance focus on delivering sustainability initiatives
Looking to the future, Morgan is focused on ensuring IFS Cloud helps to complement and enhance its ongoing focus on environmental efficiency. By enabling the company to achieve greater visibility over its operations, IFS Cloud will help it deliver sustainability initiatives and better manage and measure its ESG performance.
Christian Pedersen, Chief Product Officer at IFS, said: "Morgan is a compelling blend of traditional craftsmanship with modern technology and innovation. The team is proud of its legacy and culture but is also committed to working with us to get the most out of the move to IFS Cloud and ensure we are constantly bringing in new capabilities and helping them build resilience within their business. We have built a great trust-based partnership with them and look forward to what the future relationship will bring."