NETCONOMY: How We Help Brands Transform into Market Leaders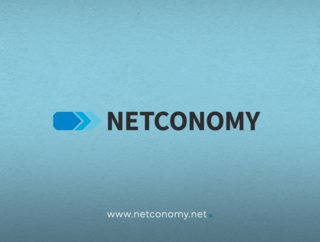 NETCONOMY's Chief Customer Officer, Thomas Ziegler, talks about their 10-year-old partnership with Migros, resulting in experiences that delight
An organisation with over 20 years of experience, NETCONOMY is powering ahead with its mission of helping global brands transform their digital ecosystems. The company focuses on creating innovative customer experience solutions via SAP's Customer Experience portfolio and hyperscaler technology by Google Cloud Platform and Microsoft Azure.
NETCONOMY values long-lasting relationships, so it's no surprise that their partnership with Migros started over 10 years ago. Their goal is to fulfill Migros' vision by developing a deep understanding of who their customers are and what they need.
Thomas Ziegler, Chief Customer Officer (CCO) at NETCONOMY, explained what's the key behind a successful partnership like this one: "First, you need to understand the vision of the customer, and then work to make it a common one. We say what we want to achieve, the targets we want to reach, and the value we want to deliver; before we talk about technology, we are talking about business requirements. It is crucial to create a common vision and targets so that everyone is engaged and working towards a shared goal."
Connecting customers in the digital world
At the very start of their collaboration, NETCONOMY developed online and mobile touch points as the first digital ones for Migros – enabling customers to engage with the brand wherever they are. Speaking on how this partnership has progressed, Ziegler said: "We can now create a 360–degree profile of the customer in real-time, based on their data. That means that we can understand how the customer interacts with the brand, as it's happening."
"We are also very proud of how we integrated that technology with the store experience, bringing it from online into the real world. This really helps the teams within the store to work more closely and effectively with their customers."
Customer needs are always changing, especially in a world of rapid digital transformation. Working together, NETCONOMY has really been focused on building Migros' response time when the customer needs immediate attention. "Our biggest achievement here is the strong connection between offline and online touch points, which helped create a seamless experience. Because seamless isn't only about the technology customers can use; seamless also means that the customer always feels treated in the way they expect" commented Ziegler.
Looking to the future and what is next for their partnership, Ziegler said: "We will be working on extending the platform with the focus on understanding customer data – we want to know how the customer interacts with Migros in order to engage with them in a relevant way and act in real-time on every touch point. At the same time, we will be helping Migros to change organizationally so that their business model stays in step with the technology changes.
We will be working together to make Migros even more flexible and agile as an organisation, so that they can quickly react to the changing demands of customers, fully leverage customer data based on the newest technologies, and ensure that they are always one step ahead of the competition" Ziegler concluded.