New York Academy of Sciences and Tata prize Indian tech work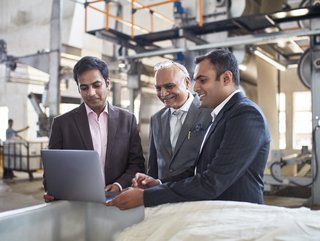 Tata Transformation Prize aims to recognise Indian scientists for research to solve societal needs and promote economic competitiveness with new technology
Tata Sons and the New York Academy of Sciences have announced the launch of the Tata Transformation Prize to recognise and support promising scientists in India who are developing innovative technological solutions to meet critical societal challenges.
The new prize will be awarded each year to three scientists for innovations in the areas of food security, sustainability, and healthcare. Each winner will receive around US$240,ooo and be honoured at a ceremony in India in December.
"This prize will accelerate breakthrough innovations by the Indian scientific community," says Natarajan Chandrasekaran, Chairman of the Board of Tata Sons. "We hope this prize will help bring the transformational work of Indian scientists to light, reward them appropriately, and encourage them in taking solutions to market. The Tata Transformation Prize is one small way in which we will promote science and scientists to solve India's national problems."
Applicants for the prize must be active researchers with a doctoral degree, or equivalent, and be employed by an eligible university, institute, or other research organisation in India. Applicants must propose technologies addressing food security, sustainability, or healthcare challenges with a focus on digital and technological transformation.
Prize winners will be scientists whose proposed innovations re-imagine traditional practices and business models, transform technological paradigms, improve public trust, and promote an open and connected world.
"Pathbreaking research takes place in India, resulting in important advances in science around the world," says Professor Nicholas Dirks, President and CEO of the New York Academy of Sciences. "This prize is focused not only on science but on innovative discoveries that put science to work for the betterment of society, to solving major global challenges in three core areas. We are so pleased to be working with Tata, and Chairman N. Chandrasekaran, to support scientific and technical innovation in India. It will also raise national and international awareness of India's strengths in scientific research and development."
The Tata Transformation Prize is the latest in a series of prominent awards and scholarship programs the Academy and its partners present each year to accomplished early-career and established scientists around the world. These initiatives, along with education and professional development programs for students and young scientists, reflect the Academy's broader commitment to strengthening and diversifying the pipeline for skilled and talented scientists globally.