Now is the ideal time to drive deep tech disruption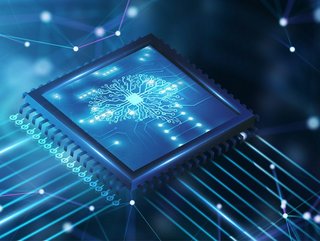 Deep tech may seem like it's years away but now is the time for organisations to be building a deep tech strategy, according to insights by BCG
It may still be considered a niche investment for some, but now is the ideal time for organisations to be building a deep tech strategy according to insights published by Boston Consulting Group (BCG).
Deep tech, also known as "hard tech," may suggest technology that's five or 10 years away from being relevant, but much of this technology can be applied now by tapping a vibrant ecosystem of deep tech ventures.
Using emerging technologies to solve complex problems and unlock new value
Today, deep tech - which is based on scientific breakthroughs or technical discoveries - encompasses elements like AI, quantum computing, photonics, and advanced robotics.
"When we talk about deep tech at BCG, we mean emerging technologies that can be combined to solve complex problems and unlock new value," writes John Paschkewitz, Partner & Associate Director at BCG.
"Think artificial intelligence, quantum computing, photonics, and advanced robotics all working together to create new materials using synthetic biology. This isn't your grandfather's corporate R&D.
With organisations facing ever-increasing challenges, now is an ideal time to start building a deep tech strategy, Paschkewitz says. "Most of the great challenges confronting companies today—meeting net-zero climate targets, getting ahead of the transformations in mobility and agriculture, reimagining supply chains and manufacturing —can't be tackled without deploying emerging technologies across the value chain.
"Consider the existential risk to airlines posed by the need to reduce the carbon footprint of air travel," he adds. "We're now seeing strategic partnerships between aerospace and energy companies and deep tech ventures to tackle this challenge. Airbus, for example, is teaming up with Phillips 66 and Plug Power, a pioneer in hydrogen fuel cells, to develop low-carbon hydrogen fuel for aircraft. Many deep tech ventures like Plug Power realise they need to work with corporations to get their IP integrated into products and scaled up."
Scaling up is crucial for prosperity and autonomy
Scaling up deep tech is an ongoing issue: a report by the European Innovation Council's (EIC) ScalingUp initiative earlier this year suggested Europe has a deep tech scaling problem.
Scaling is crucial for "Europe's long-term prosperity and strategic autonomy", according to a recent McKinsey report — the continent stands to lose up to €4tn of value added by 2040 if it keeps "lagging behind on value and growth in information and communications technology (ICT) and on other disruptive innovations".
The ScalingUp initiative is one of the EIC's programmes specifically looking to back deeptech companies. So far, it's put money into 37 entrepreneurs who have previously received EIC funding, and aims to help them scale beyond their Series B. It's run by BCG, TechTour, Bpifrance and Deepwave Ventures.
According to BCG the amount of capital put into deep tech grew from US$15bn in 2016 to more than US$60bn in 2020. But by and large, the global investment community has not yet taken up this opportunity.
"Deep tech is still considered a niche investment, and many opportunities are overlooked," adds Paschkewitz. "To overcome this, resolve the issues that hold investors back, such as their lack of familiarity with advanced science and the risk associated with deep tech—as with many disruptive innovations, the greatest risk may come from ignoring it."