OpenText unifies networking and security with Palo Alto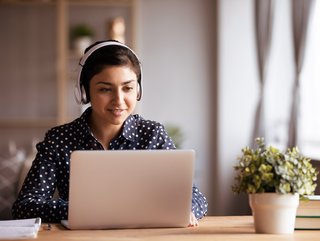 With hybrid working the new normal, network security must evolve. Solutions such as Palo Alto Networks' Prisma SASE can help businesses secure their future
For global software and managed services provider OpenText, infosec plays a hugely important role. Providing personal, public and private cloud-hosted solutions, as well as on-prem solutions, to customers from small and medium enterprises all the way through to governments around the world, solid cybersecurity is vital for the business.
"The role of security is extremely critical at OpenText," explains Anthony Lloyd, VP of Technology Services at OpenText. "Because of the nature of our business, it's vital that we have not only a secure network infrastructure, but also have very secure processes around validating users with access to our environment."
Launched by Gartner in 2019, the cybersecurity concept Secure access service edge (SASE) features five core capabilities - Secure Web Gateway, CASB, Zero Trust Network Access (ZTNA), Firewall-as-a-Service and SD-WAN - converged into a single, cloud-delivered service model.
"Not all SASEs are created equal, and that's something that every organisation has to determine what they want to be able to do and how much in a unified way they want to be able to do it," comments Jason Georgi, Field CTO for Prisma Access and SASE at Palo Alto Networks.
"Our approach to SASE is pretty simple," he adds. "It's about connecting users anywhere they work – whether they're at home, in the branch or travelling on the go – to any resource, whether they're in the data centre, cloud, VPCs, SaaS applications or the web. It's about getting those users connected, as securely and as efficiently as possible."
As Lloyd comments, one of the benefits of OpenText utilising Palo Alto's Prisma SASE solution is the flexibility it offers. "As we continue to grow by acquisition globally," he says," that flexibility allows us to simplify the whole process for granting and removing access as we need, whether that is to facilities, to organisations, or to individuals."
A key component of SASE is the aspect of zero trust. With hybrid working the new normal, Palo Alto Networks' ZTNA 2.0 overcomes the limitations of legacy ZTNA solutions, providing secure connections to deliver better security outcomes for businesses with hybrid workforces.
"ZTNA is part of most SASEs, it's a component of it," Georgi describes. "But ZTNA should really be throughout SASE, not just one part of it.
"The whole idea of zero trust is no implicit access, but once access is granted, are you validating authorisation constantly throughout that session and making sure we can mitigate threats that might arise as that session goes on?"
In today's uncertain business environment, organisations are increasingly transitioning to SASE solutions. Gartner expects that by 2025 at least 60% of enterprises will have explicit strategies and timelines for SASE adoption, up from 10% in 2020.
"SASE is not a one-trick pony for one particular thing that you need to solve," Georgi concludes.
"You get a platform that is able to take on these other use cases while reducing administrative overhead, giving you consistency around access control policy.
"In today's reality of hybrid work and hybrid cloud, SASE is going to continue to be a way to get that consistency, enabling organisations to implement their cybersecurity strategy in a holistic way."
Read the full OpenText report HERE.