Private and public clouds give a chance of business success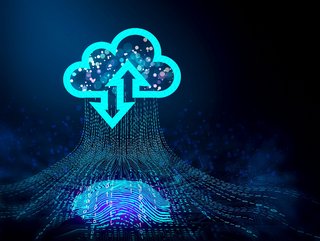 There's a lot of space between the competing private and public cloud models and IT stakeholders need to know which makes the best business case for them
The overwhelming majority of businesses have made a move into the cloud, says Gartner. But this can often be done hastily, with individual departments finding their own solution with consumer products, which IT departments must then retrofit into the company.
This reactive, patchwork model is not effective, but how do boardrooms build a business case and plan a successful cloud migration when every company's requirements are unique? "Executive leaders must work with the CIO to identify and prioritise IT capabilities that are critical to business differentiation and which deliver maximum benefits with minimal effort and cloud migration costs," says Gartner VP Analyst Kevin Ji.
The differences between public and private cloud

The public cloud is a collection of storage solutions offered by third-party vendors – DropBox, Google Drive, OneDrive and Apple's iCloud are all examples of the model. Consumers and clients can share storage across a range of devices, and upfront costs can often be zero as larger players in this space offer a freemium model of payment.
A private cloud is a dedicated hardware-software infrastructure designed for a single client. The actual hardware required may be owned and hosted by the client in an on-site data centre, or could reside with a third-party provider. On-site or in a third-party data centre, the servers are designed to be isolated and accessed via a private network.
"Executive leaders who are building the justification for moving to the public cloud – which is a form of outsourcing – must focus on the importance of each application," says Lori Perri, Client Director at Gartner. "Some applications are important to maintaining daily business operations, but enterprises cannot achieve business differentiation by strengthening them."
Applications such as email, HR and finance systems are not critical to public cloud infrastructure and platform services, says Perri, but many companies migrate them to software as a service (SaaS) platforms.
Private clouds are focused primarily on accelerating application deployment cycles, and improving reliability and availability, and lend themselves best to highly regulated industries like financial services.
"Leaders must not plan on building a private cloud with the full capabilities of a public cloud," warns Perri. "There needs to be a reduction in the complexity of the private cloud project by avoiding advanced features that do not align with the organisation's strategy or values.
More sophisticated models are also emerging – managed private clouds are private cloud systems managed by third-party vendors, allowing enterprises without large IT departments to benefit from private clouds. A hybrid cloud strives to present a single IT environment employing multiple environments connected through APIs and local area, wide area, and virtual private networks.
And multicloud environments employ more than one public or private cloud service from a third-party vendor. These systems may be proactively created by design, or reactively adapted by an IT department that discovers different departments have simply gone ahead and used a freemium public cloud which must now be incorporated into the system.
Public clouds are suited to smaller companies and start-ups where efficiency and scalability are required. However, they do not offer significant technical control over the infrastructure, which can cause issues with compliance requirements. Users of public clouds also have very little knowledge of where their data is stored or who can access it.
The private cloud is best for highly regulated businesses with large amounts of sensitive data requiring additional security measures to prevent leaks or cyber attacks. However, this all comes at a price, and the total cost of ownership must not be underestimated when IT departments set out to develop a private cloud solution.