Q&A: Eugene Khvostov, EVP of Product, Apptio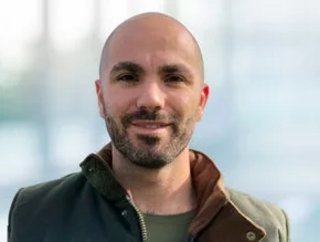 Technology Magazine speaks to Apptio's EVP of Product Eugene Khvostov on the risks businesses run when failing to address their tech costs effectively
Can you tell me about Apptio?
Apptio was founded in 2007 to enable organisations to analyse, inspect, optimise, and manage their technology investments. Our products provide businesses with IT budgeting, forecasting, and financial-analysis capabilities that allow them to maintain a competitive edge. Whether you use public cloud and/or on-premises infrastructure, consume a broad set of products from SaaS vendors, or use a mix of project- and product-based development processes, our products provide unparalleled visibility and actionable optimisation capabilities for your technology spend.
Apptio products replace traditional financial management methods like spreadsheets by providing leaders with trusted, actionable insights that connect technology investment decisions to better business outcomes by demonstrating how each investment delivers value.
What is your new role and what are your new responsibilities at the company?
I lead our Product Management, Product Marketing, and User Experience teams and represent the efforts of those groups as part of the Apptio executive leadership team. My organisation is responsible for developing and executing the overall product strategy, designing best-in-class product experiences, and communicating both the capabilities of our products as well as the value that these products deliver to our community of prospects, customers, and partners.
What risks do businesses run when failing to address their technology costs effectively?
Organisations that are slower to adopt newer technologies like cloud and SaaS risk losing a competitive advantage. However, adopting or migrating to these technology platforms hastily can cause some undue challenges for those organisations. For example, public cloud provides unparalleled flexibility in how your teams use cloud infrastructure from popular cloud service providers. This often results in more rapid delivery of innovation to your customers – but it also decentralises the procurement process and reduces your visibility and control of those costs.
In the long term, this can result in overspending on services, especially those adopted quickly in a time of need. Technology costs now stretch further than just the IT department, making the data for analysis more complex than ever before. Without proper measurement and analysis, unwanted spend goes unnoticed, which potentially halts further development by consuming budget that could go towards other investments.
What advice do you have for leaders managing technology investments during this period of economic uncertainty?
The unprecedented economic circumstances brought on by the pandemic, inflation, and supply-chain issues mean it is crucial for businesses to proactively replan their future technology budget now by optimising their existing technology spend and doubling down on investments which bring the highest returns. The companies who can react quickly to changing markets and continuously adjust their priorities and investments while also continuing to invest in areas for growth will be the most resilient through challenging times.
Essential to this step is granular visibility into technology costs that cannot be achieved through manual spreadsheets alone. Decisionmakers require confidence in their data when identifying where spend can be reduced to protect investments that are delivering the most value. Without the correct practices in place that allow leaders to see a clearly defined link between consumption and value delivered, mistakes can be made, and hard-earned progress could be reversed.
Through third-party platforms and disciplines like Technology Business Management (TBM), a single source of truth is created based on common data and shared insights that financial, technology, and business leaders can understand. Identifying excess consumption to improve tech spend decisions across the organisation is best managed through collaboration; a common language plays a pivotal role in this. Visibility into public cloud spend requires parsing millions of rows of billing records as often as every hour. Optimising those costs requires an understanding of where opportunities to cut down and reinvest lie in those records.
What does Apptio have planned for the next year?
Enterprises are rapidly adopting and growing their cloud footprint while consuming more SaaS products and advancing with their digital journey even through economic uncertainty and challenging times. To support these efforts, Apptio is investing in both the breadth and depth of our cloud cost management platform, expanding our ability to support more customers across more cloud services and across more of their total cloud spend (including PaaS and SaaS providers, who are increasingly creating complex consumption-based billing models).
We are also developing solutions to address the new agile operating models resulting from digitalisation and the project-to-product transition through our Apptio Targetprocess product. ApptioOne and Apptio Cloudability will continue to lead the way in giving businesses cost transparency and visibility into cloud costs respectively, while we also plan to further integrate all our products for a seamless experience.