QCI offers subscription for commercial quantum computer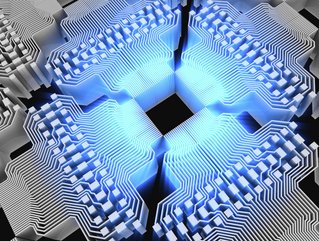 Making its Dirac 1 system available for clients to use, QCI has joined a short list of companies offering commercially-available quantum computing
Quantum Computing Inc (QCI) has announced the launch of a subscription service to its industry-leading Dirac 1 Entropy Quantum Computing (EQC) system, becoming the latest company to make quantum computing commercially available.
QCI says its Dirac 1 system takes a different computational approach to existing quantum computing providers and can solve business problems with over 5,000 variables.
Dirac 1 is the same EQC that QCI used during the public Quantum Computing for Automotive Challenges event hosted and organised by the BMW Group in July. In that challenge, the EQC solved a large-scale optimisation problem in six minutes and delivered a superior and feasible solution. The company achieved this landmark result by applying this new quantum information processing technology to the BMW Vehicle Sensor Placement challenge, a complex problem constructed with 3,854 qubits and over 500 constraints.
QCI joins short list of companies offering commercially-available quantum computing
"QCI is excited to offer our clients access to a commercially available quantum system that can run real world problems and provide business value today," stated Dave Morris, QCI's Chief Revenue Officer. "Based on our interaction with the current quantum market base, we know there is a desire to get business value from quantum computing technology that has previously been unsatisfied."
QCI will offer subscriptions to the EQC at various levels; from several hours per month to a fully dedicated system, depending upon customer requirements. In Q4, the QCI plans to launch Dirac 2, which will enable customers to run much larger integer-number optimisation problems.
"QCI is committed to bringing innovative quantum solutions to the world," stated Robert Liscouski, QCI's CEO. "We believe our core technology has immediate commercial applications across many business domains including quantum sensing and cyber security. This is just the first commercial application we are launching."
In 2011, D-Wave Systems was the first to offer a commercially available quantum computer when it announced a partnership with aerospace giant Lockheed Martin to use its 128-qubit processor.
In 2019, IBM unveiled its first ever quantum computer designed for commercial use, the IBM Q System One, allowing customers to perform quantum calculations over the internet.
In November 2021, IBM unveiled the latest addition to its list of quantum processors. The 127-qubit 'Eagle' processor is the first to contain more than 100 operations and connected qubits. Its previous ones were the 27-qubit Falcon processor in 2019 and the 65-qubit Hummingbird processor in 2020.
Google also plans to offer its commercial-grade quantum-computing services over the cloud, announcing plans to build a quantum computer that can perform large-scale business and scientific calculations without errors by 2029.