Qualcomm announces new chips to help scale IoT ecosystem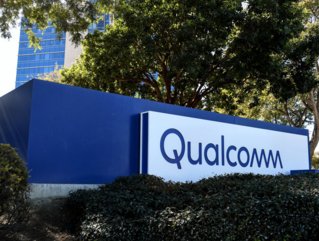 The company says its solutions will help deploy performance-heavy IoT applications, such as autonomous mobile robots and industrial drones. Pic: Qualcomm
Announced at the Hannover Messe trade fair in Germany, Qualcomm says its IoT chips will enable new industrial applications and help scale the IoT ecosystem
Qualcomm has announced a number of new chips aimed at enabling the advancement of next-generation IoT devices.
The semiconductor company said at the Hannover Messe trade fair in Germany that its new and upgraded solutions offer a breadth of capabilities, advanced features, and versatility aimed to meet the needs of demanding industrial and commercial IoT applications, with use cases including video collaboration, cloud gaming, retail, and more.
New processors enabling performance-heavy IoT applications
Qualcomm says its QCS8550 and QCM8550 Processors combine maximum compute power, extreme edge AI processing, Wi-Fi 7 connectivity, and vivid graphics and video to enable and quickly deploy performance-heavy IoT applications, such as autonomous mobile robots and industrial drones.
This premium offering, the company added, is engineered with Qualcomm Technologies' AI architecture optimised to deliver extreme processing power to a diverse range of business models and use cases. The Qualcomm QCS8550 and QCM8550 also feature robust video and graphics processing for enabling immersive cloud gaming, video collaboration, and video streaming experiences.
Meanwhile Qualcomm said its new QCS4490 and QCM4490 processors will deliver key advanced features such as premium connectivity and next-gen processing to industrial handheld and computing devices.
The solutions are equipped with both 5G and Wi-Fi 6E for multi-gigabit speeds, extended range, and low latency, and powerful, efficient processing to handle complex computing tasks. The Qualcomm QCS4490 and QCM4490 Processors are designed with planned support for Android releases through version 18, meaning they can be used in industrial designs through 2030, providing flexibility and longevity for maximising development time and cost savings.
"Qualcomm Technologies is uniquely positioned to take the IoT ecosystem forward," said Dev Singh, Vice President, Business Development and Head of Building, Enterprise & Industrial Automation at Qualcomm Technologies, Inc. "Our new solutions bring together the industry's leading technologies across edge AI processing, innovative power efficiency, crystal-clear video, 5G connectivity, and more to fuel the next-generation of resilient, high-performing IoT applications."