RaaS market growing as firms adopt cloud-based RPA models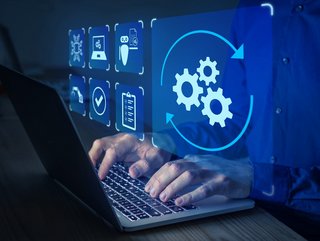 Becoming increasingly popular, Robotics-as-a-Service is predicted to grow by over US$1bn as organisations look to adopt subscription-based RPA models
The Robotics-as-a-service (RaaS) market size is expected to grow by US$1.23bn from 2021 to 2026 at a CAGR of 18.12%, according to the latest report from Technavio, as organisations look to take advantage of the subscription model's flexibility and scalability.
Like a number of other shared services, Robots-as-a-Service (RaaS), is becoming increasingly popular due to its convenience and flexibility, as well as being cost-effective and easy to implement.
According to Deloitte, RaaS is a flexible solution for organisations that are thinking of using robotics but need the know-how or in-house recourses to maintain such robotic solutions. "RaaS also allows a company to have the benefits of robotic process automation by leasing robotic devices and accessing a cloud-based subscription service," Deloitte says. "By not having to purchase the equipment outright, organisations can avoid the downsides of ownership and maintain their bottom line."
Another step in the natural progression of cloud computing, RaaS follows the seemingly widespread adoption of Software-as-a-Service (SaaS), Platform-as-a-Service (PaaS) and Infrastructure-as-a-Service (IaaS). Cloud computing blocks are already in place for many organisations, so the foundation for RaaS has been perfectly set for the model's increased use.
As adopting smart robotic technologies requires companies to part with a significant chunk of their financial resources, a RaaS solution also means companies have no need to invest in costly infrastructure.
"By adopting a RaaS model," explains Arash Ghazanfari, CTO, UK, Presales, at Dell Technologies, "businesses and organisations can focus their resources on strategically identifying the business outcomes they wish to achieve and what aspects of their operations they wish to automate, without having to expend valuable funds and resources trying to figure out how they are going to achieve it."
Remote services and IoT are major growth, but lack of awareness and acceptance pose challenges
According to Technavio's report, a major driver of the market is going to be the increased remote services provided by vendors in the market.
"With the growing trend of adoption of the Internet," the report explains, "vendors are modifying their methods of delivering customer services by including more online options that are reliant on the use of the Internet to interact with customers and troubleshoot the issues they are facing.
"For instance, players are moving away from the conventional approach of providing break-and-fix services to incorporate services that are predictive and proactive by combining the remote service platform with the Internet of Things."
Technavio also predicts, however, that the market will also face challenges related to the acceptance of robots, particularly when it comes to trust along with the lack of knowledge on using such technology. In several cases, particularly in healthcare settings, patients may refuse to accept robots.
However, the report suggests that, with the increase in the demand for healthcare services, vendors can overcome such challenges by creating better awareness among end-users, enhanced marketing efforts, and better training for healthcare personnel.
According to Wayne Butterfield, Global Head of Intelligence Automation Systems at ISG Automation, another potential issue is that RaaS may struggle to make headway with enterprise users until it is adopted "by the main RPA players".
"Most users of RaaS are either first-generation consumers of RPA or second generation who have been stung by a fixed set of costs that have meant their benefits case has been weakened," he told AI Magazine. "This is mainly due to poor execution of the process pipeline creation that has not lent itself to making the most of RPA."