Red Hat announces extended partnerships with SAP and Oracle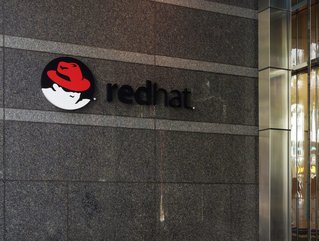 American open source solutions provider Red Hat has announced major partnership extensions with Oracle and SAP in the last week
Open source software company Red Hat has announced two major partnership extensions, with SAP and with Oracle.
Acquired in 2019 by IBM in a deal worth US$34bn, Red Hat is the world's leading provider of enterprise open source solutions, including high-performing Linux, cloud, container, and Kubernetes technologies.
The company's expanded partnership with SAP aims to enhance intelligent business operations, support cloud transformation across industries and drive holistic IT innovation.
Building on the two companies' long-standing collaboration, SAP is migrating part of its internal IT landscape and its Enterprise Cloud Services portfolio onto the standard foundation of Red Hat Enterprise Linux, a shift the companies say is intended to better meet SAP's evolving business and IT needs.
A hardened, production-ready Linux operating system for hybrid cloud innovation, Red Hat Enterprise Linux is trusted by global enterprises across industries worldwide. The platform builds on this trust by offering a consistent, reliable foundation for SAP software deployments, providing a standard Linux backbone to support SAP customers across hybrid and multi-cloud environments.
SAP's internal IT environments and SAP Enterprise Cloud Services adopting Red Hat Enterprise Linux can gain greater flexibility to address modern and future technology requirements. Over the next year, Red Hat and SAP will collaborate closely to deepen support for RISE with SAP solution workloads on Red Hat Enterprise Linux and accelerate SAP's adoption of Red Hat Enterprise Linux more broadly.
"Red Hat Enterprise Linux offers a robust, open infrastructure to support SAP software deployments, providing a consistent foundation for hybrid cloud workloads," comments Lalit Patil, CTO, SAP Enterprise Cloud Services, SAP SE. "We look forward to building on our legacy of innovation together with Red Hat to empower our customers with greater flexibility and resilience across cloud environments."

"As organisations look to expand business intelligence and analytics systems across the open hybrid cloud, they need an operating system foundation that is tested, validated and trusted for these critical operations on every footprint," adds Gunnar Hellekson, vice president and general manager, Red Hat Enterprise Linux Business Unit, Red Hat. "Red Hat Enterprise Linux already serves as a trusted backbone for the global Fortune 500, and we are pleased to further extend this trust to SAP and our joint customers as the common operating system supporting SAP software workloads and business operations."
Oracle partnership to improve experience for organisations
The news of Red Hat's partnership with SAP follows an announcement of a multi-stage alliance between the company and Oracle aiming to offer customers a greater choice of operating systems to run on Oracle Cloud Infrastructure (OCI). The strategic collaboration starts with Red Hat Enterprise Linux running on OCI as a supported operating system, improving the experience for organisations that rely on both OCI and Red Hat Enterprise Linux to fuel digital transformation and migration of mission-critical applications to the cloud.
Gartner's "Forecast: Public Cloud Services, Worldwide, 2020-2026, 4Q22 Update" states that "worldwide, public cloud services are forecast to grow 18.5% in 2023" while "organizations continue accelerating cloud adoption, which is driving a five-year compound annual growth rate of 19.6%." This growth indicates a need for broad support of customer choice, both in terms of cloud providers and the operating system underpinning cloud environments.
According to Red Hat, 90% of the Fortune 500 currently rely on Red Hat and Oracle solutions. For many of these companies, Red Hat Enterprise Linux serves as their operating system foundation and OCI offers them high-performing, mission-critical cloud services, to power digital-forward operations. Now these organisations are able to standardise their cloud operations with Red Hat Enterprise Linux running on OCI, which enables customers to gain a common platform that stretches from their data centre to the OCI-distributed cloud.
With this strategic collaboration, certified configurations of OCI flexible virtual machines can now run Red Hat Enterprise Linux, and customers can also migrate existing workloads already running on Red Hat Enterprise Linux to Red Hat Enterprise Linux on OCI with greater confidence. OCI flexible virtual machines can scale in increments as small as a single CPU to optimise price-to-performance and minimise wasted resources. Customers can also contact both Red Hat and Oracle support to help resolve potential issues, with an expanded transparent, joint support agreement.
Red Hat Enterprise Linux forms the backbone of Red Hat's hybrid cloud technology portfolio, which includes Red Hat OpenShift. Red Hat Ansible Automation Platform and additional technologies to support the modern cloud-native stack. With this collaboration, joint customers of Red Hat and Oracle can now create a foundation for future-forward computing deployments on Red Hat Enterprise Linux while still retaining the value of existing IT investments.
"A significant number of customers rely on both Red Hat and OCI to run their operations and require more choice for distributed cloud deployments than ever before," commented Clay Magouyrk, Executive Vice President, Oracle Cloud Infrastructure. "Deepening our collaboration in the future will see us support additional products and workloads on OCI so customers have more flexibility."