Remote working: Trust essential for a new, flexible normal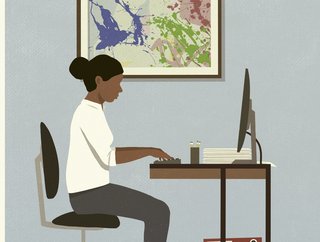 Holding all the cards, employees are seeking greater levels of autonomy and flexibility. Businesses must use technology to change their working culture
The way the world works has changed. As organisations globally continue to grapple with the effects of a tech talent shortage, employees are increasingly holding the cards, longing for greater levels of autonomy and flexibility.
According to a Gartner report, around 80% of organisations worldwide made it mandatory for workers to work from their homes during the pandemic. Meanwhile, in a survey conducted by PwC, 78% of digital decision-makers have agreed to let remote working continue, even well after the pandemic is over.
And according to insights by VMWare, two years post-onset, only a few (5%) of worldwide organisations have declined to adopt permanent policies for remote work, leaving little doubt that hybrid is a new normal for most companies.
A changing approach to work
The pandemic changed many aspects of our lives, but none more so than our approach to work, comments Magnus Falk, CIO Advisor at video calling platform Zoom.
"Employees now have the power to demand when, where and how they work, longing for greater levels of autonomy and flexibility, especially in the current hot employment market," he explains.
As Falk explains, in knowledge-based industries, flexible working has become the default option. "In this new flexible world," he says, "employers hoping to attract and retain their top talent will find themselves moving further and further away from 'traditional' working practices and top-down management styles, with technology laying the foundations for new approaches to working, built on one key ingredient: trust."
Research conducted this year at Zoom has highlighted that employees favour a more flexible approach to work, reporting that 69% of respondents wanted to decide where and how they worked. That figure rose to 85% among those who are already working remotely.
For any employers keen to return to old working styles, they may be in for a shock - 45% of employees said that they would look for a new job if they could not work where they want, rising to 55% among those already working from home.
Robust technology is required
To make hybrid working a success, robust technology is needed to ensure organisations and employees can work in the same way from any location.
"Communication and collaboration tools can remove everyday friction and enable your teams to connect, collaborate and create seamlessly wherever they are," says Ryan Herbert, Director - IT & Communication Services at Ricoh. "By replicating the ease of jumping on a video call remotely in an in-office environment you can make the office a destination again, where employees can come together to collaborate and seek inspiration."
When it comes to delivering flexibility for employees, when they work could be just as important as where they work, with asynchronous working already high on the menu of employee desires, Falk says.
"In a recent study conducted with 10,000 knowledge workers, more employees (93%) said they wanted flexibility in when they worked than wanted flexibility in where they worked (76%)," he comments. "The pandemic made employees realise that location wasn't the secret ingredient that made them productive - and increasingly employees are realising that productivity doesn't have to happen to a particular schedule either."
Impact of poor mental health on productivity
Increasing pressure around meetings can have a hugely negative impact on the way people work, says Julien Rio, AVP, International Marketing at cloud-based communication and collaboration software company RingCentral. "With this pressure comes growing anxiety around a need to be 'switched on' all the time and ready to multitask and engage in different meetings at a variety of times, spanning a multitude of time zones," he says.
"Recent insights from RingCentral's Human Connection survey revealed that over 20% of workers are less happy working now than they were before the pandemic. This ultimately leads to productivity being further lost due to absent employees, with poor mental health being found as one of the most common causes of workplace absence according to research from CIPD. It's therefore essential that fatigue in employees is kept front-of-mind by management teams, from both a personal and commercial standpoint."
The four-day working week experiment
A global shift over the past two years to remote work has led to something unexpected. In a number of industries, calls for a change to the standard five-day, 40-hour week grew after many companies began to rethink how work is done in the wake of the COVID-19 pandemic.
A four-day week has also been touted as a way to reduce stress for remote workers. Despite initial concerns about workers' ability to remain productive at home, early indications are that the opposite is true: burnout is more an issue as employees work additional hours at home and struggle to switch off outside of the traditional 9-to-5 day.
"An employee-led approach to how people want to work has been shown to be highly effective," Falk comments. "Workers who are able to choose whether they want to work in the office, from home, or somewhere in between are happier, and more productive. In the future, could we all be embarking on a four-day working week?"
Britain is currently host to the world's largest experiment in the four-day working week, with more than 3,300 workers at 70 companies working just four days a week, on the same pay.
"If employees demand it, there's a reasonable prospect that a four-day week may become reality at many companies," Falk adds, "although research this year has shown that while employees like the idea, flexible working is actually more important to them than having a shorter working week, with 45% saying they would choose a job which advertised flexible working, compared to 40% for a four-day week."
The power is in employees' hands
The power is in employees' hands, but businesses need to do more to enable them to successfully work remotely.
"Businesses must find ways to surmount challenges to employee mental health caused by remote working," comments Rio. "Fortunately, though, this is not an impossible task. There are numerous ways that companies can adjust working culture, using technology to aid the transformation.
"One way or another, we now live in a hybrid world and a significant part of our communication takes place online. With this new way of interacting comes a pressure to be "always on" and available but that in turn leads to fatigue."
"Employees are shaping the future of work, and it's time that businesses took notice," concludes Falk.
"Competition in the job market is rife, which means that it's never been more important for a business to get their approach to work right. By providing a flexible working culture built on trust, with technology that supports employees at its core, businesses can retain and attract the top talent, and set the standard for how employees want to work."