RPA driven by machine vision becoming crucial for businesses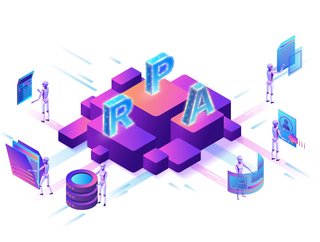 There are many benefits of RPA that businesses can leverage to drive efficiency and productivity across their organisations
Increasing efficiency and accuracy, leveraging RPA is increasingly crucial for businesses in the face of the ongoing skills crisis and sustainability goals
Robotic Process Automation (RPA) is a rapidly growing technology that can help businesses automate repetitive and manual tasks, freeing up valuable human resources to focus on more strategic initiatives.
Despite becoming a common theme in technology, manufacturing, and other industries, RPA has yet to seep into the sphere of stragglers hesitant about dipping their toes in the AI pool. A form of software automation, RPA – as its name suggests – uses bots to perform repetitive, routine tasks like data entry, document processing, and customer service queries with speed and accuracy, which is why it's hard to believe it hasn't been snapped up everywhere.
Nevertheless, there are many benefits of RPA that businesses can leverage to drive efficiency and productivity across their organisations, with a report by McKinsey finding that 60% of jobs could save around 30% of their time by utilising business process automation – leading to the global RPA market being forecast to reach around US$19bn by 2030, according to research by ReportLinker.
"RPA lets software robots take away the boring and repetitive tasks from your key business processes," says automation software company UiPath. "Mundane work becomes fast, error-free and automated."
Automation technology is becoming increasingly crucial for organisations, describes Ebru Binboga, Director of Data, AI & Automation at IBM UK & Ireland, as they work to reduce costs, overcome a skilled labour shortage, meet sustainability goals, and maximise the value of their employees' time and talents.
"Intelligent automation – the combination of AI and automation technologies – is a core part of our client offering," she explains. "IBM has the tools, insights, and expertise to help organisations identify and execute high-impact automations to get better outcomes, enabling teams to focus on areas that are uniquely human."
Machine vision powering automation
As Tony McCandless, Chief Technology Officer at SS&C Blue Prism, explains, optimising processes and systems with advanced automation has the potential to improve efficiencies, supporting companies as they look to not just survive but thrive in a volatile environment. But, as he describes, machine vision is the key to unleashing automation's full potential.
"Machine learning (ML), AI, and RPA are all terms we frequently hear when discussing the value of advanced automation," he says. "Machine vision, however, is a key part of unleashing the full potential of these technologies – yet it is rarely included in the automation conversation."
Automation adoption has accelerated in recent years, according to a report by McKinsey, becoming essential for businesses to remain competitive across industries. While organisations are prioritising these investments, they are also facing increasing cost pressures, with the aftershocks of the pandemic, supply chain disruptions and geopolitical events all having an impact.
"Documents, images, and computer screen-based information are obliquitous elements of the work organisations need to do," comments Blue Prism's McCandless. "Because of this, the use of computer vision has exploded – a significant parentage of front and back-office processes involve dealing with visual information, whether that be documents, video, or objects like text boxes, scroll bars, or buttons on screens. In many businesses, if you want to automate at scale, you will probably have to process image data of one form or another at scale as well."
As he describes, one of the most common uses of machine vision in automation is in document processing. "Machine vision combined with machine learning are the active ingredients of what is referred to as intelligent document processing (IDP): automatically processing and classifying documents, extracting printed or handwritten data and then deciphering the content for further automated processing," McCandless explains.
IDP is particularly useful when automating document qualities at scale. For example, technology is transforming traditionally paper-heavy and process-driven sectors – like the financial services industry – by minimising the need for people to be involved in certain processes that might typically have required extracting data from large numbers of documents. Even during the peak of the pandemic in 2020, when most were relying on screens and working from home, an estimated 2.8tn pages of paper were printed.
Machine vision automation is not just about scale, though – it's about accuracy and improving the work humans do as well: "The tedious repetitiveness of these tasks contributes to significant error rates and leads to low satisfaction and high levels of turnover, particularly when dealing with handwritten documents which are processable with IDP," McCandless explains.
"Machine vision-based technologies are even becoming central to the creation of automations themselves. For example, instead of relying on human workers to describe processes that are being automated when designing automations, recordings of the process to be automated are created, and then machine vision software, combined with other technologies, is used to capture the process end-to-end, providing the input to automating a lot of the work needed to program the digital workers (bots)."
RPA: saving energy and boosting efficiency
As Binboga explains, intelligent automation solutions like RPA can help businesses address challenges ranging from improving customer services to automating repetitive, low-value tasks for workers. "For example, businesses that need to cut costs can use IBM Robotic Process Automation to drive efficiencies and reduce team workload, allowing staff to focus on other priority work that does require human input, increasing productivity," she explains.
"Investing in RPA is also wise from a sustainability standpoint. In the area of enterprise asset management, for example, we're embedding RPA and machine learning to make those processes more energy efficient and effective. Those innovations – developed and used internally – are now being shared with our customers. RPA and Process Mining allow us to do data-led innovation across multiple levels of the enterprise. In basic analysis, within a workflow, and even across ecosystems contributing to new levels of sustainability.
"Technologies like Process Mining open up entirely new opportunities to accelerate targeted and insight-led experimentation and innovation. You can then use RPA to automate processes that eliminate errors and waste in those areas. Not only does this identify where resources can be saved, but it also identifies how businesses can apply those saved resources to more strategic priorities."
"We speak a lot about empowering employees to do more fulfilling work; as we move forward, it's going to be about giving people the opportunity to live more fulfilling lives in and outside work," comments McCandless. "Not only can machine vision unlock more opportunities for people to thrive, but it can also enable businesses to successfully navigate an evolving landscape, reduce costs, and increase efficiencies – no matter what challenges and uncertainties lie ahead."