SaaS: Driving the future of mobility in a connected world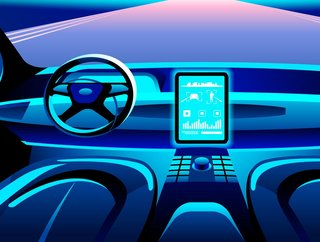 As the automotive industry continues to evolve, Software-as-a-Service promises to deliver dynamic, up-to-date and personalised experiences to customers
The automotive landscape has undergone a rapid transformation in recent years.
While some continue to be sceptical about the immediate future of fully autonomous vehicles, advances in automotive technology have been made at breakneck speed.
And, with the dramatic increase in electric vehicles (EVs), the use of Software-as-a-Service (SaaS) in the automotive industry only looks set to increase, as vehicles become more and more connected.
Software will bring cutting-edge systems to support automotive manufacturers
Latest automotive innovations depend less on mechanical ingenuity than on software quality, execution, and integration. Plus, as cars become more connected and technology improves, software updates can be developed and implemented to provide new functionality and features via SaaS.
For internal-combustion engines, software has enabled recent innovations, such as emissions-reducing stop–start technology. But for EVs, software is even more critical and opens many more possibilities. At a time before the dawn of true Level 4+ autonomous vehicles, building high-quality experiences for consumers is critical.
"The advent of the fourth industrial revolution (Industry 4.0) means that automotive manufacturers could bring cutting-edge systems and tools to support automakers in streamlining workflows, increasing product quality, and optimising production," says Avneesh Prakash, Vice President – Mobility at Tata Communications.
"One example is cloud-based SaaS. SaaS solutions provide a real-time view of the production line and product quality, collecting data from any source to help automotive manufacturers stay ahead of the curve. Cloud-based SaaS solutions are significantly more agile, flexible, and scalable than traditional on-premise systems. This brings in a new age to the automotive industry, and a new meaning to connected cars and the ecosystem it's creating in the modern world."
"The immediate benefit of such technology is that it's opening a new channel to deliver dynamic, up-to-date and personalised in-vehicle digital experiences to drivers and passengers," adds Przemysław Krokosz, an Edge and Embedded Technology expert at Mobica. "Passengers travelling in autonomous vehicles will have more time to consume these services – whether they are for entertainment or productivity purposes.
"It is expected that a whole range of new applications will appear that bring mobility, autonomy and connectivity together," Krokosz says. "This ranges from human-less delivery of goods, "robo-taxi" and "robo-hauling of goods" fleets, through to GIS data gathering for services such as automatic road quality checks and other nascent services.
SaaS to form essence of automotive experience
How SaaS is further integrated into vehicles in the future will become part of the essence of the automotive experience, Krokosz says.
"These software-defined capabilities will be dynamic to the point that the user experience can easily transition between different environments – be that the family car, a robo-taxi, mobile business hub, mobile media centre or even an elderly care platform," he adds.
"Connected cars with a dedicated SaaS platform offer a unique customer experience while also bringing cost and revenue advantages to mobility companies, from OEMs to suppliers, dealers and even technology providers," says Prakash.
"These benefits include an increased level of real-time insights provided into driver behaviour, in-car events, and enabling vehicle systems through SaaS integrations to recognise risky behaviours and respond appropriately, which helps to keep drivers safe."
By making use of SaaS, manufacturers will be able to further innovate in the development of new vehicles. Ideas can be put to the test quickly and efficiently, and – if successful – can be scaled easily.
"On cloud-based SaaS manufacturing systems, all necessary programmes and applications are preconfigured, making the initial setup process simpler," Prakash says. "This leads to saving time, as the user spends less time installing and configuring the programme than they would with conventional software solutions.
"SaaS would also improve driver experience by providing map context, optimal routing, and navigation features that take into account real-time traffic, driver patterns, and weather conditions. This will lead to an increase in driver convenience and arrival times."
Changes could have dramatic sustainability impact
With an increased global focus on sustainability in recent years, the environmental effects of utilising SaaS in the automotive industry could prove beneficial.
"The SaaS approach promises huge savings in terms of the material cost and human effort when introducing a new service," says Krokosz. "Considering that these services will be provided by dedicated cloud operators and their partners – using optimised resources, virtualisation and software-defined infrastructure – the economy of scale will limit the carbon footprint related to the provision of such services, compared with the traditional means of distribution."
According to research by Morgan Stanley, today the overwhelming majority of a car's value relates to the hardware – the chassis, the powertrain, interior seating and lighting – while software and applications will collectively account for 60% of the value of a future self-driving car.
As vehicles transform to software-led, consumers are likely to purchase cars less frequently – instead choosing to pay for software upgrades over time.
"The traditional automotive OEMs have realised the value of cloud services and the need to invest in the radical modernisation of outdated and inefficient electrical/electronic platforms," Krokosz says. "Due to the electrification of the car industry, vehicle manufacturing will be simpler and costs will drop significantly – ultimately driving down vehicle prices. While this means lower margins on car sales, new revenues are expected to come from the digital services."
"SaaS solutions also understand how vehicles are used and keep track of data about them over their entire lives to maintain and improve vehicle quality, thereby optimising engineering and production, identifying problems and lowering maintenance costs," adds Prakash.
Need for cybersecurity will be paramount in an autonomous future
As McKinsey points out, a selection of top automakers have already experienced well-publicised security breaches. Hackers have proved their ability to access locks, brake systems, and dashboard displays remotely via the cloud connections in several models. Security researchers demonstrated that they could connect to a vehicle's drive-control systems via the infotainment interface, gaining access to powertrain, infotainment, and climate functions.
"Seamlessness and reliability require increased connectivity, and that comes at a price," says Christine Caviglioli, VP Automotive & Mobility Services at Thales Group. "The car today is a computer on wheels – luxury models incorporate up to 100 million lines of code – and is connected to a wide variety of systems and networks that enable it to run safely and efficiently.
"All these communications and connections are wireless, which creates increased exposure to the risk of cyberattacks, be they on the vehicle's systems, the road infrastructure or drivers' personal data. Recent years have seen a dramatic upturn in this type of attack – automotive cyber incidents increased seven-fold from 2016 to 2019.
"This is where cybersecurity plays a crucial role, not just in terms of protection along the entire value chain, but in allowing the full potential of connectivity to be realised."