ServiceNow: Enhancing governance & business with technology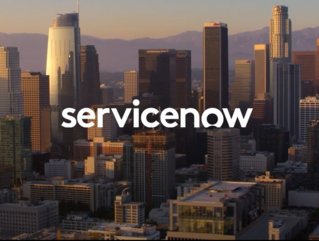 Rick Taylor is Vice President of State and local government in the West, and talks about ServiceNow and its public-service enabling capabilities
You and your role
In its most practical form, democracy is all about the delivery of public services, and in the modern world, to deliver those services requires technology.
Rick Taylor is ServiceNow's Vice President of State and local government in the West. His day to day role puts him in front of every kind of government customer, from the state-level down to the smallest of cities, counties and special districts such as the power companies that are owned by counties.
In terms of the kinds of services that they deliver, Taylor says, "it's right there in our name. Servicenow makes it easy to deliver great experiences and great services in the public sector space, and we serve three different kinds of constituencies."
The most obvious constituency is the public residents of a particular jurisdiction. A lesser considered constituency is comprised of businesses, and the third - and not to be overlooked - is comprised of employees. "We believe it's very important that employees are recognised as customers of the company," he says. And so ServiceNow is intent on providing them with great tools, great experiences and a great service.
With ServiceNow being a technology company, I had to ask Taylor about the pandemic's impact on their work culture. While most companies struggled to adapt to the pandemic's remote-working catalyst, ServiceNow absorbed most of its impact. "We are a very digitally savvy company of course", says Taylor. "So we've been on our own digital transformation journey for many years, and we were already a very remote-friendly workforce."
As work slowly starts to return to the office environment, ServiceNow's present work-related focus is more about things such as adjusting facilities management. These are the advantages of digital landscapes in offsetting unpredictable events.
Servicenow's strategic plan
One of ServiceNow's big taglines is 'ServiceNow makes the world of work, work better for people'. "You See this in how we go to market and the products that we bring to market, specifically in the public sector space," says Taylor. "It's really about zeroing-in on our three constituencies and walking as far up the stack as we possibly can, to make it easy for people to develop the solutions that they need to solve problems for their particular constituency with our platform."
An example of this would be ServiceNow's recent product, "public sector digital services''.
"It's really an accelerant to government needs of delivering services on our platform," says Taylor. "ServiceNow has made governments aware that it's really easy-to-use, works straight out of the box, and importantly, it already knows that there's a relationship between public health and human services."
The platform is equipped to recognise what a Department of Motor Vehicles, or sheriff's department is. "And that intuition," says Taylor, "makes it a lot easier for people to build the things that they need to do things like cross departmental boundaries."
The ServiceNow strategy is about getting closer to delivering as many services as possible. Taylor says, "you could think of it as a Lego set, and the more pieces that we are bundling right there out of the box, the easier it is to start stacking them together to achieve the final service-provision system that you need."
Servicenow is really serious about intently listening to its customers' needs. "We have an advisory board of wonderful, top-level customers. And they're not just talking heads, but are people in government that have actually been involved with ServiceNow. They know the landscape," he says.
It's that feedback that finds its way into ServiceNow's product. "And the Public sector is not the only vertical that we speak to. "We're Doing the same thing in retail, in financial services, healthcare, life sciences and much more."
Democratisation through tech
Working in the public sector for more than 25 years, Taylor expresses that a major pattern that he has recognised in the last five, is an explosion in the democratisation of service delivery. He points out that five or ten years ago, the delivery of such services was very costly, and would take years to implement.
He says, "the maturation of the industry, and the ability of platforms like ours to focus more on the service itself, has really allowed for a much more rapid and streamlined system in how those services are brought to market, and delivered."
Transforming the notion of digital transformation
Taylor points out that digital transformation can sometimes seem huge and daunting, and that it doesn't have to be. "There are little, easy, low-hanging fruits that local governments can do every day to improve the lives of residents and employees."
"One of my favourite things about ServiceNow's platform is that it's a single product. We have many different modules and capabilities, which can easily be turned on and off. We don't want to make you pay for something that you're not actually using. So we have ways of exposing the stuff that you care most about, enabling the customisation of services, to suit your exact specifications and needs."
ServiceNow's platform has a clear and measurable effect on those that employ it, improving public services and improving the quality of human life.
Read the full Clark County's digital report HERE.