Six of the best future uses for artificial intelligence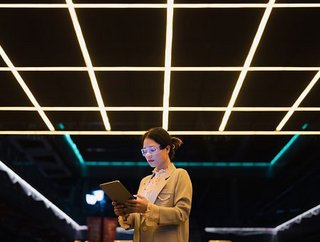 Which areas of business can we expect AI to transform in the next decade? Almost all of them, experts say. Here's half a dozen to start the revolution
Artificial intelligence (AI) has secured its 'must-have' technology status, enabling companies to move faster and further than rivals to sharpen predictions, boost efficiencies, and optimise real-time pricing or stock control.
But as we wrote in the November issue of Technology Magazine, most boardrooms and bosses don't yet fully understand the potential use-cases for AI and machine learning (ML). "Stakeholders often don't know what to ask for in order to get the right benefits out of the technology," says Elliott Young, CTO, Dell Technologies UK. "This means they don't really know what their business could be missing out on."
Overhyped AI scares people and masks the real benefits these technologies can offer, says Anthony J. Bradley, Gartner's Group Vice President of Emerging Technologies and Trends Research. "This can lead to slower adoption, and even sociopolitical fear and government regulation that will stifle progress."
We take a closer look at six sectors that will attract a lot of future attention.
Predictions and forecasting
AI is migrating from its position as a technology identifying relationships in data and predicting existing trends more accurately to a technology that spots future shifts in everything – from leisure spending and travel patterns to company creditworthiness – by analysing preferences and sentiments, says Sian Townson, Partner, Oliver Wyman.
"As AI model explainability improves, along with more reliable ways to monitor performance, robustness and fairness, these more complex models have in turn become more reliable with their methods and results more understandable, hence more feasible and creative applications," she explains. "AI can recognise disruptors by making connections between embedded characteristics."
Risk and insurance
Boosting efficiencies and fairness in areas such as credit risk, insurance, human resources, and conducting surveillance, machine learning (ML) will read through forms and review voice and video recordings, highlighting where the reviewer's attention should be focused, how a call should be routed, or simply if an attachment has been forgotten, details Oliver Wyman's Townson.
"AI is currently used to automate customer-facing steps, from chatbots to processing an order; some companies will also use it to improve their customer service, actually making processes more transparent and objective."
Advances in quantifying fairness and mitigating bias allow AI-based approaches to be more equitable, transparent and objective than previous human attempts – even if quantifying fairness can sometimes be a painful first step, says Townson.
"Even uncontrolled, AI does not necessarily make a process less fair," she explains. "AI attempts, mathematically, to mimic previous decisions, so emphasises exactly how unfair these previous decisions were. That ability can now be harnessed to mitigate some of the imbalances we currently face."
Sales and marketing
Conversational chatbots are a particularly high-profile example of AI in action and have already become an accepted part of the user journey on most websites – but the sales and marketing industry stands to receive a great deal more help from machines.
Artificial intelligence enables companies to carry out tasks and shift strategies in real-time, continues Townson. Machine learning algorithms will, meanwhile, automatically increase sales promotions or delay launching products that might cannibalise profit from other product lines.
In short, AI can recalibrate these types of decisions to generate additional sales, including products that haven't been promoted previously.
Defence
"The defence industry is undergoing some massive changes, '' says Townson. "As soon as they can get their AI risk governance fully in place, there's the real potential for acceleration."
The US Navy is already actively developing over a thousand AI-related activities. "I think most would be surprised to the degree with which AI is being groomed and developed within the Navy," says Chief AI Officer for the US Navy, Brett Vaughan. "But a majority of those efforts reside in the R&D realm. So in the highly-technological and competitive landscape of the modern era, we are prioritising the accelerated progression of those capabilities to the fleet."
While Vaughan is limited in what he can say, he confirms there are two areas where AI is being used by the US Navy: enabling autonomy in unmanned/robotic systems and improving the quality and speed of human decision-making.
Customer experience
Almost half of the world's largest companies will be using AI and ML to transform their customer experience (CX) within the next four years, according to IDC's Future of Customer Experience report.
"In a world of accelerated uncertainty, the next era of CX innovation will be led by those brands that improve value for the customer through empathy and delivering outcomes for customer success," says Sudhir Rajagopal, Research Director, Future of Customer Experience at IDC.
The IDC report found that by 2026, 45% of the Global 2000 are expected to use AI/ML to nudge customers into unfamiliar, novel experiences to improve sentiment metrics and potential for brand upselling.
"AI technology is already sophisticated enough to transform how customers interact with companies and government," says Paul Henninger, Head of Connected Technology at KPMG UK. "Research into and early implementations of AI-driven avatars, conversational AI, and large language models will create relationships between customers, their data, and business services that are truly different."
Asset management and investment
Over two-thirds of banks see AI and ML technology as crucial tools in tackling the increasing complexity of trade surveillance, as a shortage of skilled compliance staff means manual checks are slowing down business.
Global financial firms are increasingly looking to technology for efficiency, with a clear desire for more automated workflows, but driven by regulatory demands and exacerbated by volatility, a new study by Acuiti found in November.
"AI has already transformed trading in some respects via algorithmic trading," says KPMG's Henninger. "We will see the same complete transformation of how we think about meeting our retirement objectives as well as the kinds of outcomes - such as social and environmental outcomes - that investors want to be a part of.
"Driven by AI that works for the investor, asset management and other computational and tokenization technologies, the asset management industry will undergo a massive transformation in the next decade," says Henninger.