Successful modernisation in the face of talent crunch
By Gautam Khanna, VP and Global Head, Modernisation Practice, Infosys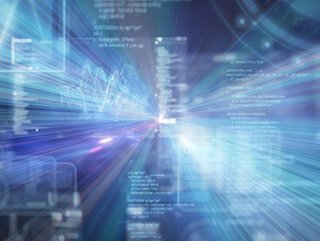 There are a range of interventions that organisations can put in place to ensure success on their modernisation initiatives, writes Infosys' Gautam Khanna
IT Modernisation is a strategic imperative. But many companies find it hard to take modernisation to a truly successful outcome. This is mainly due to a sub-optimal roadmap and a workforce that doesn't have the technical chops to deliver the desired outcomes. Needless to say, the paucity of practitioners is being acutely felt by enterprises and system's integrators alike.
We initially thought that the risk of business disruption and cost were the main deterrents to modernisation programs. But lack of skills and talent were far more worrisome to senior leaders we surveyed. Given that modernisation program budget outlays can go well into seven figures, and can take over three years to complete, deploying them judiciously is key to their success. A good portion of this modernisation budget should go to upskilling, partnering, and using platform-based automation. What is critical to the success of these transformation programs are solution architects that have end-to-end expertise across the software stack. Only then will digital transformation, and with it, business innovation, capitalise on the new digital age.
Helping ensure success on modernisation initiatives
There are a range of interventions that organisations can put in place to ensure success on their modernisation initiatives. These will help them deliver on time and with good quality even if their talent base undergoes a certain amount of churn.
Using cloud managed services: Modern cloud platforms provide a range of technology components in a 'as-a-service' model. From databases to container runtimes, most layers of the application stack can now be operated without any need for dedicated staff to manage their operations. Organisations should maximise the use of such 'as-a-service' components within their architectures so that the need for niche talents to setup and manage them is made the responsibility of the cloud provider.
Leverage "Low Code No Code" platforms: The recent years has seen the rise of several platforms that support building of full-scale applications with drag and drop of pre-built modules. This has allowed organisations to quickly build applications that have features like mobile readiness, standardised UI and robust integrations. LCNC is great for building small to medium sized apps that take care of non-differentiated functions of an organisation without needing expert IT staff to build and maintain.
Platform based automation: Platform based automation approach to application modernization allows organisations to automate routine tasks in the program in a standardised and repeatable way. It allows expert architects to decide on the components and frameworks to be used in the program upfront and then takes away most of the boilerplate work that developers otherwise need to spend valuable hours to complete. This accelerates the development while ensuring the best solutions are in place.
Employ modernisation architects: Modernisation architects understand the complex tradeoffs required to be made from a technical as well as commercial view. They take an end-to-end view of the life of a system and take an architecture first approach to determine the best-fit technology components. This can reduce the number of cycles spent in experimenting with different niche components that otherwise will need a specialised talent base.
Leverage ISV partnerships: Organisations need to work with GSIs who can bring together multiple ISVs and their technical skills to solve complex problems. IT organisations can leverage the product knowledge and best practices offered by the ISVs to build robust solutions
Use self-contained Agile Pods: Agile pods are small, self-sufficient teams that can execute all phases of the life cycle required to build a module. From BAs who groom the requirements to the testers to validate their correct build, the Agile Pod structure ensures that once a piece of work is taken up, it will be completed in an Agile manner. Organisations can scale the number of pods up and down depending on the availability of talent thus modulating the speed of delivery based on what capacity exists.
Experiment with AI: Artificial Intelligence is making rapid strides in areas such as language translations which can be a valuable lever while modernising legacy systems. While not yet fully matured, AI based experiments like GPT-J should be experimented with so that organisations are ready to use them as they mature
Modernisation is happening now, and it's happening fast. We found that firms have just five years to modernise their legacy systems, or they will be thrust out of business by digital natives that have made digital and customer-centricity their 21st century mantra. Given that billions are currently spent on modernisation, making sure that talent is effective, efficient, and on board for the long haul is no longer a nice-to-have, but it should be a vital part of every business makeover.