Sustainability and the CIO: how tech can save the world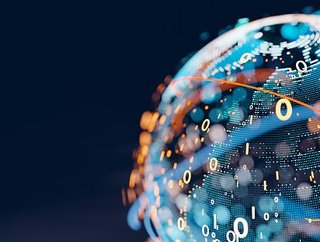 As the pressure mounts on businesses as they make operations more sustainable, we explore the role of the CIO in developing climate conscious initiatives
People's priorities are changing. Companies are being held more accountable for their environmental, social, and governance (ESG) initiatives by customers, employees, shareholders, governments, and even regulators.
This external pressure is hitting companies from all industries across all sectors, and rising consumer demand for sustainability is catalysing change in corporate attitudes. And considering a survey from Deloitte found that 98% of consumers believe that brands have a responsibility to make the world better – paired with research from Oracle stating that 78% of people are frustrated with the lack of progress by businesses' sustainable initiatives – now is the time for businesses to make decisive action when it comes to sustainability.
Happily, by focusing on sustainability, businesses will not only improve their image in the eyes of the consumer, but will also create new opportunities for growth. A recent McKinsey report found that reaching net-zero by 2050 could lead to a 60% increase in capital spending on physical assets, compared with current levels.
Data drawbacks and sustainability
With the benefits of sustainability in businesses mounting up, many now question why such a large proportion of companies are not delivering on promises made through their sustainable initiatives.
"The lack of data completeness and reliability, the high cost of data acquisition, and the inability to measure emissions frequently are major challenges that are holding back progress on emissions measurement and monitoring. When these challenges can be met with the right technology, which combines internal and external data, the path to net zero becomes a reality," explains Zhiwei Jiang, CEO of Insights and Data at Capgemini.
In this digital age, information is key if leaders want to become more proactive in their response to the climate emergency and, as such, the availability of data is also causing challenges for organisations.
This is particularly difficult to navigate as many businesses use a number of different applications to support processes within the company. "This complexity leads to breaks and inefficiencies in processes that cannot be detected, let alone fixed, with traditional methods. At the same time, these weak points mean unnecessary consumption of resources, thus increased costs and avoidable CO2 emissions," shares Janina Nakladal, Global Director of Sustainability at Celonis.
Nakladal does add, though, that there is a willingness there from the C-Suite to become more sustainable. Research from IBM and Celonis found that more than half of Chief Supply Chain Officers (CSCOs) would be willing to sacrifice up to 5% of profit to become more sustainable.
"This shows that whilst the will is there, businesses are being held back by other challenges," says the Global Director of Sustainability.
To overcome these challenges, most of which are reliant on technology, it is necessary to include CIOs in the discussion around sustainability strategies and goals. A study by Accenture found all respondents in agreement: technology is critical for achieving sustainability goals and so, with this, it makes sense that the CIO is firmly involved as a way to fully integrate their technology and sustainability strategies.
Bridging the gap and putting CIOs at the forefront of sustainability
As the disparity between the expanding use of data to create commercial value and the comparatively inefficient use of data to solve social and environmental challenges remains, the onus is being placed on CIOs and CTOs to bridge the gap.
"When addressing sustainable transformation, your agenda should focus on using data to understand what the current situation is and what operations can and can't be changed. If you limit yourself to a top-down target of 'reducing carbon by 10%', even if you hit that target at the end of the year, have you measured and understood how that was achieved?," notes Mark Woods, Chief Technical Advisor, EMEA at Splunk.
To help measure success, Woods advises companies need to move beyond the compliance-based 'nudges' of turning the lights off or zero plastic and instead develop deeper data literacy skills in the workforce. When the whole team, not just the tech team, can understand and analyse data in its context, they can then be empowered to make changes for the better.
"This data, and the context needed to understand it, has often already been created by expert operational teams to address the increasing imperative to provide efficient, effective and secure products and services," adds Woods.
To allow teams to get to a point where they can enhance and challenge practices that are not fully sustainable, data needs to be available at the right time, but, as Woods explains: "Data is only as meaningful as the positive change it can bring, and CIOs and CTOs must ensure digital sustainability becomes part of the entire business lifecycle."
Echoing this, Jiang says: "From the CIO's perspective, they are absolutely the right person to look at their organisation's data operations and strategies, enabling their business to not only collect the right data, but to action that data in a way that supports their sustainability targets. This is the role that will enable them to become a data-powered organisation, and for the right cause."
Ultimately, this all impacts the bottom line in an incredibly positive way. Many of the world's leading companies actually measure the impact of inefficiencies within their supply chain processes to minimise resource waste.
To help, data-generating technology can find and realise opportunities to significantly optimise fuel consumption, yielding material, financial and environmental benefits, for example.
Concluding, Nakladal says: "Carbon commitments and sustainability goals are no longer seen as afterthoughts. Rather, they are fundamental aspects of a company's overarching business strategy. As processes determine how businesses run, they enable operational – and even systemic – change. Once processes are analysed and improved with intelligence and data execution, it becomes possible to prioritise sustainability in every operational decision."