Sustainability is key for enterprises moving to the cloud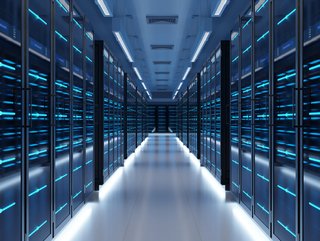 Sustainability is an increasingly important aspect for enterprises looking to move to the cloud, as businesses look to reduce their climate impact
Enterprises moving their business into the cloud are increasingly looking at sustainability as a 'deal breaker', according to research from datacentre network connectivity provider Colt.
The firm's third annual international study of cloud adoption found that sustainability has become a core consideration for IT decision-makers for 74% of enterprises when shaping their cloud strategies.
The report follows research by Accenture which says drivers like greater workload flexibility, better server utilisation rates, and more energy-efficient infrastructure all make public clouds more cost efficient than enterprise-owned data centres.
And according to Oracle, by moving to the cloud, businesses can reduce their energy consumption and carbon footprint by up to 90%.

Sustainability is key for enterprises moving to the cloud
Colt's report found sustainability has become a core consideration for IT decision-makers when shaping their cloud strategies, with 74% of respondents describing it as an important part of their cloud operations.
"A company's attitude towards its environmental, social and governance commitments is now a deal-breaker for many businesses," said the report.
According to Mission Cloud Services, moving to the cloud can be an environmentally friendly option for enterprises looking to the future.
Public Cloud data centres can benefit from better infrastructure, being typically located closer to the facilities that power them to prevent large losses during the process of transmitting electrical energy over long distances.
Cloud computing data centres also use less wattage to provide back-up power and cooling for their data centres due to superior hardware setup. These data centres are designed at scale and built for efficient energy use to achieve optimal utilisation and temperature.
Meanwhile public cloud servers tend to be between two and four times more efficient than traditional data centres due to highly utilised infrastructure.
Reduced electricity use and climate impact
Traditional data hardware systems can be high maintenance, say Mission Cloud Services, meaning moving basic software programs to the cloud can save electricity immensely.
A case study by the Lawrence Berkeley National Laboratory projects that moving business software such as email, CRM, and more (on a national scale) to the cloud could lower the total energy consumption of these software applications by 87%.
Climate impact is greatly reduced by the cloud's improvement in energy efficiency as a result of fewer carbon emissions. According to AWS, "the average corporate data centre has a dirtier power mix than the typical large-scale cloud provider."
Focus on cloud optimisation could lead to greater rewards for businesses
On top of the sustainability benefits, the Colt report, which surveyed 500 senior IT and C-suite decision-makers from Europe and the Asia-Pacific region, also suggests that more of a focus on optimisation could see firms reap greater rewards.
And as consumer and stakeholder priorities change, businesses that don't become more environmentally friendly are likely to lose out. According to a study by Oracle, most people (93%) believe sustainability and social factors are more important than ever and many people (70%) would be willing to cancel their relationship with a brand that does not take sustainability and social initiatives seriously.
Colt also found that half of enterprises (50%) were planning to up their investment on moving to the cloud over the next two years.
"It seems there is a new divide between businesses rushing to the cloud due to the lasting changes of the pandemic and those that have slowed their implementation," said Colt's accompanying report.
"Both approaches have their pros and cons and companies are taking more time to make the right decisions."