SymphonyAI and Oracle helping retailers move to the cloud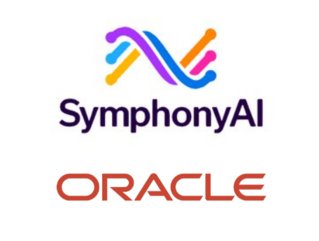 A partnership between Symphony AI and Oracle will provide AI-enabled merchandising and supply chain solutions to improve cost savings for retail customers
SymphonyAI, a leader in high-value enterprise AI SaaS for strategic industries, has announced a collaboration with Oracle to offer SymphonyAI solutions on Oracle Cloud Infrastructure (OCI) using key services including Oracle Exadata Database Service, GPU-accelerated compute, and performance monitoring.
Founded in 2017, SymphonyAI is a leader in high-value enterprise AI software, serving a number of industries including finance, manufacturing media and government. It provides packaged AI solutions that rapidly solve challenging business problems, drive operational efficiencies, and speed value to customers in each vertical sector.
"SymphonyAI solutions combine in-depth business use case understanding with AI capabilities to drive real results," said Kumar Abhimanyu, SVP of strategic partnerships at SymphonyAI. "Our enterprise AI solutions are tailored to meet the needs of retailers and consumer packaged goods (CPG) manufacturers. Collaborating with Oracle allows us to help our customers tap the power of cloud flexibility and cost efficiencies for real-time insights and recommendations."
In addition, OCI Application Performance Monitoring provides deep visibility into the performance of applications and enables development teams to diagnose issues quickly, helping deliver a consistent level of service.
"Following the global trends in retail and the need for personalisation and scale, SymphonyAI is using cloud technology to help customers understand right now what is happening in each channel, spot opportunities, and stay ahead of the competition," said Abiy Yeshitla, vice president, Oracle EMEA Cloud and Technology. "Oracle helps ensure availability, manageability, and performance, enabling SymphonyAI to offer best-in-class standards that are crucial in their industries to deliver to innovation-focused customers."
"Retailers and CPGs continue to face the pressures of supply chain delays, increased customer demands, and forecasting uncertainties, all while working to enhance their operations and find new ways to overcome these hurdles," said Manish Choudhary, SymphonyAI Retail CPG president and CEO. "This collaboration with Oracle provides customers with a reliable, secure solution that can scale with their fluctuating needs.
"Combined with the industry-specific AI-driven insights and recommendations that we provide, customers are equipped with all the resources they need to remain competitive and forward-looking."