Talent pipelines required to ensure a safer digital world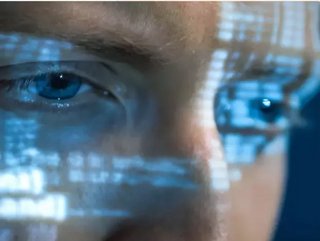 Businesses should double down on efforts to raise awareness of cybersecurity careers if the world is to fill a growing cyber skills gap, say researchers
Demand for cybersecurity professionals in the United States continues to outstrip available talent, according to new research, which also demonstrates the profession is fragmenting into specialised roles including penetration testers and threat analysts.
Cybersecurity workforce analytics platform CyberSeek discovered employer demand for cybersecurity staff grew 2.4 times faster than the overall rate for other roles across the US economy. In the year leading to September 2022, employers listed 769,736 openings for cybersecurity positions or jobs requiring cybersecurity skills.
The research was carried out in partnership with the National Initiative for Cybersecurity Education (NICE) at NIST, Lightcast and CompTIA.
"The data should compel us to double down on efforts to raise awareness of cybersecurity career opportunities to youth and adults, especially during Cybersecurity Career Awareness Week which is an international campaign to inspire individuals to explore the variety of types of cybersecurity-related roles that are needed in both the public and private sectors," says Rodney Petersen, Director of the National Initiative for Cybersecurity Education (NICE).
Despite a slight reduction in hiring activity in recent months, total cybersecurity job postings for the third quarter of 2022 were 30 per cent higher than in the same period in 2021 and 68 per cent higher than 2020.
The new CyberSeek data illustrates the emerging cybersecurity profession has fragmented into specialised fields, including penetration tester and threat analyst. The requirement for cybersecurity skills in other positions has also seen an increase, including auditors (an increase of 336 per cent), software developers (87 per cent increase), cloud architects (83 per cent increase) and technical support engineers (48 per cent increase).
Talent pipelines essential to face cybersecurity challenges
"The CyberSeek data reaffirms the critical importance of feeder roles and thinking more creatively about on-ramps and career pathways," says Ron Culler, Vice President Cyber Learning Officer, CompTIA. "It is clear from the CyberSeek data that cybersecurity's importance and impact reaches all levels of the tech workforce. We see this trend continuing and are committed to ensuring that cybersecurity professionals are prepared for the current and future challenges this will bring."
"Demand for cybersecurity talent has been accelerating for years, and employers are showing no signs of taking their foot off the gas," says Will Markow, Vice President of Applied Research at Lightcast. "That's why it is more important than ever to build robust talent pipelines to ensure a safer digital world. We can't accept leaving holes in our cybersecurity defences simply because we don't have enough trained workers to plug them."