Technology key to workers' health amid return to office row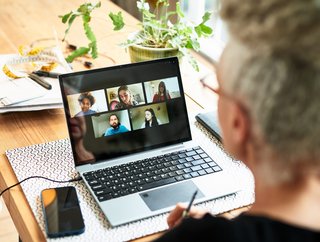 As some workers remain divided over returning to the office, technology has a crucial role in maintaining people's health and wellbeing
With some workers at the world's biggest companies still firmly divided on their return to office policies, technology continues to play a key part in helping organisations return to work.
Microsoft's 2022 Work Trend Index found 53% of people are now more likely to prioritise their health and wellbeing over work, meaning companies need to keep their staff happy to keep them.
A group of Apple employees are currently pushing back against CEO Tim Cook's call for workers to come in three days a week from September, while Tesla insists workers spend at least 40 hours per week in the office.
In contrast, executives at Meta have embraced virtual working as a permanent alternative, meanwhile, Dropbox, the file-storage company, has declared itself a "Virtual First" company, where employees are expected to spend as much as 90% of their time away from the office.
However, with research suggesting that most workers would prefer to spend at least some time in the office rather than working from home full-time, it is the use of technology that is going to be the key for many companies moving forward.
Hybrid working is preferred as workers prioritise their wellbeing
The increased use of portable technology is probably the most obvious way in which companies have adapted to a post-COVID existence.
Using portable technology facilitates remote working, and allows employees to work where they feel they work best.
But while tools such as video conferencing allow many meetings to take place virtually, working remotely is not without its issues. One study found that 72% of people had trouble determining who was speaking during video calls.
Another takeaway from that research was that 70% of respondents had issues contributing to or otherwise participating in conversations. Research conducted elsewhere revealed 72% of people take part in virtual meetings. However, 44% cited video call fatigue, and 15% found video calls inefficient and exhausting.
Nearly half of respondents (48%) told Microsoft's study that they prefer hybrid work, compared to 34% who chose full-time in-office and 18% who chose full-time remote.
Many people find that the flexibility aspect of remote work is something they want most, with more than 70% of those polled wanting flexible work options to persist after the pandemic.
Using technology to keep people safe
With many workers unsure about working from home full-time, technology is also key to ensuring workers' safety back in the office.
Air purification can play a large role in maintaining a safe and healthy workplace. Many companies have invested in indoor air quality technology, such as bipolar ionisation, or BPI, to help build trust and confidence in returning to the shared workplace.
In addition to air particles, COVID-19 can spread through contact with contaminated surfaces. Rather than requiring employees to touch doorknobs and then disinfect themselves, businesses can implement the use of contactless entry mechanisms, many of which use QR codes.
Contactless entry can also be used in elevators and other areas to limit or eliminate the need to touch surfaces that could be contaminated.
Some organisations even employ hybrid workplace solutions designed around a boundary-less workplace strategy.
Created with a post-pandemic workplace in mind, companies such as WeWork, EdenWorkplace, Envoy and Robin all provide tools including desk booking, room scheduling and COVID tracking and safety guidelines.