Tech's talent crisis and the push for future female leaders
By Hannah Tharp, Head of Consulting, BJSS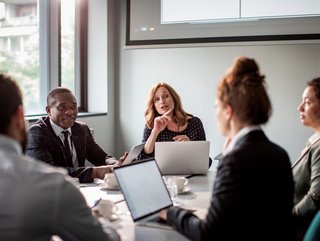 BJSS's Head of Consulting Hannah Tharp on the gender skills gap, the tech talent crisis and the push to create more future female leaders
There's no doubt that it's been a turbulent few years. A once-in-a-lifetime global pandemic has led to a highly competitive global talent market the likes of which we've never seen. As people revaluate how, why, and where they work, business leaders are grappling with an unprecedented challenge – how to fill the global skills gap?
Nowhere is this problem more prevalent than in tech, where digital job vacancies are expected to hit over three million in the next three years. I believe the answer to filling this talent gap lies in improving diversity in the workplace, specifically by encouraging more women to consider STEM roles. In a typically male-dominated industry, women now have the opportunity to make their mark. And there is no ambition gap holding us back – research shows that women apply for promotions in tech roles just as much as men do.
Pushing the inclusivity agenda
Unfortunately, I still find myself to be the only female at the table, but that needs to change if we are to solve the tech talent crisis. Business leaders must increase support for their current female employee base at the same time as working to attract new female talent.
One way this can be achieved is by offering flexible working patterns. Women carry out an overall average of 60% more unpaid work than men, which means they still undertake the majority of caring responsibilities in comparison to their male counterparts (and while 31% of men stated that their domestic and caring responsibilities have increased since the first lockdown, the vast majority of such tasks are still undertaken by women). But with hybrid and remote working patterns now the norm, businesses should continue to support their female employees to flexibly manage their working schedules around their other responsibilities.

Reflecting on her early days working alongside Mark Zuckerberg at Facebook, Sheryl Sandberg, the outgoing-COO of Meta, said in her statement announcing her departure:
"Once I started, I realised that to see my children before they went to sleep, I had to leave the office at 5:30pm, which was when work was just getting going for many of my colleagues.

"Then, supported by Mark [Zuckerberg], I found my voice to admit this publicly and then talk about the challenges women face in the workplace."
By supporting Sandberg in her personal needs, Zuckerberg found his future female leader.
Leaders that look like you
Employees that can't relate to senior leadership will often be demotivated in their role and deterred from discussing promotions. This means it is crucial to start more women on more leadership tracks, matching them with female mentors who can help them navigate the process. Organisations should also encourage female-led support networks and promote female role models.
According to Catalyst, a nonprofit helping companies build better workplaces for women, in 2021 the proportion of women in senior management roles globally rose to 31%. And while that's the highest number ever recorded, it still leaves over two-thirds of senior leadership roles taken up by men – the vast majority.
To not only keep up, but speed up, this momentum, businesses must ensure they have female representation in all areas and functions of their organisation.
Mentoring and apprenticeship schemes
This type of representation can, and should, start from the early stages. This is why creating training opportunities, such as those provided by the BJSS Academy, which encourages females into tech roles, is crucial if we are to support a generation of young women looking to carve out a path in the industry.
As a female technology leader, I am passionate about bringing more women into tech roles. And, in light of the current talent crisis, my role has taken on a whole new level of responsibility. Not only can I guide my female colleagues along their career paths and motivate more young women to consider a career in tech, but I can also help businesses to fill their skills gaps.
The business (and societal) case for diversity
I think we can all agree that having an inclusive and diverse environment allows for wider perspectives to be integrated into problem solving and developing new ideas.
Research shows companies with more than a third of female leadership see a 15% increase in profitability. And greater diversity of thought across management, mid-level and entry positions are shown to help businesses solve problems faster. Bridging the gender skills gap will help to solve the talent crisis and, as a result, build more successful businesses.