The importance of collaboration in a hybrid working world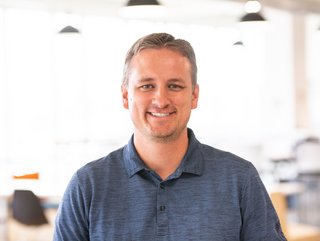 Dave Grow, CEO of Lucid Software
Technology Magazine speaks with the CEO of collaboration platform Lucid on the importance of not stagnating and how to overcome collaboration challenges
Since joining as the company's first business hire in 2010, Lucid Software CEO Dave Grow has taken on many responsibilities, including VP of Product and Strategy, VP of Operations and Strategy, Chief Revenue Officer, Chief Operating Officer and, prior to his current role, President and COO.
With its products – Lucidchart, Lucidspark and Lucidscale – Lucid helps teams turn ideas into reality, clarify complexity and collaborate visually, no matter where they're located. Lucid's products are used all around the world, with customers including Google, GE and NBC Universal.
Thank you for joining us! Please introduce yourself and tell us about your role
My name is Dave Grow, and I am the CEO of Lucid Software. Prior to joining Lucid, I was a management consultant at a global consulting firm after founding my own web-based platform. About 10 years ago, I was approached by co-founder and then-CEO Karl Sun, who invited me to join Lucid as one of the first business and operations-focused employees. I quickly saw the vision of what Lucid could become and the opportunity we had to bring cloud-based visual collaboration to workers worldwide.
Over the years, I've worn a variety of hats across marketing, operations, customer success, sales and more to build the business to what it is today. Currently, we have over 1,000 employees and are serving enterprise organisations across the globe.
How does Lucid help teams collaborate?
At Lucid, our mission is to help teams of all sizes see and build the future faster than ever. We do that through our visual collaboration products, which provide an end-to-end experience that helps teams streamline organisational teamwork and really enables team members to collaborate the way that they work best, whether it's asynchronous or in real-time, from any location.
Our products can be used across a variety of use-cases where collaboration becomes absolutely critical, including brainstorming and ideation, mapping business processes, creating org charts, and tracking ongoing projects. By using visual collaboration, team members can be connected to easily turn their most innovative ideas into reality and stay aligned through all stages of a project.
Research by Lucid found 75% of employees said collaboration suffered the most during the pandemic. How can businesses overcome these challenges?
The way we work evolved slowly before the pandemic, and truthfully, staying stagnant with those pre-pandemic workflows and tactics just won't cut it in today's ever-changing market. This is an exciting time for companies to reevaluate the tools and processes needed to improve operational resiliency while also keeping employees motivated, productive and aligned to drive success, especially when teams are hybrid or fully remote.
This starts with selecting meaningful workplace solutions that are easy to use and can integrate with other workflows. At Lucid, we truly believe in the power of visual collaboration because we use our products to align and build with each other every single day. It's amazing to see the innovation that has come as we've continued to integrate our own products into our workflows.
What is the biggest challenge you have faced in your career?
One of the most interesting challenges about helping create a new category is earning the support from others who may not understand the opportunity yet.
As Lucid tried to raise money during different junctures, potential investors would question how large the market was and whether our growth might imminently stall. In earlier years, this often resulted in many months of receiving rejections from investors and slowly piecing together our initial rounds of funding. Hearing "no" repeatedly from countless smart and talented investors was undoubtedly a grind and a challenge.
While we've been fortunate to partner with some great investors who caught the vision, we've had to prove others wrong by executing and growing consistently, year in and year out, and helping paint the vision of what visual collaboration can, and ultimately will, become. That said, it's been a challenge we've welcomed.
What does the future look like for Lucid?
The future is incredibly bright for Lucid as we are still at the early stages in developing this market of visual collaboration. We believe that all teams and knowledge workers — all 1.1 billion of them — can, should and will use visual collaboration in the years to come. There is a massive opportunity and responsibility for us to educate companies and users of how visual collaboration can help them see and build the future faster, and then deliver on that promise through an ever-deepening and broadening product experience.
To do that, we must continue to focus on building an outstanding company with incredible people and preserving the culture that has enabled us thus far. It's an exciting time to be a Lucid employee and customer.