The role of upskilling in driving sustainable digital growth
By Laurence Buchanan, EY Global Customer & Growth Leader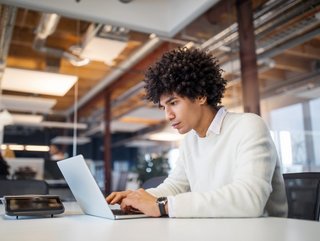 According to EY's CEO Imperative study conducted in October 2022, 72% of executives say they must "radically transform" their operations during the next two years
As technology pushes businesses towards greater data-driven connectivity, it's important to build skills to help ride the digital transformation wave
With the digital revolution continuing to transform the business world at a rapid pace, and a confluence of crises changing the way we work and live, the importance of skills has emerged as a key factor to empower people, and to drive innovation and competitiveness.
This year marks the launch of the European Year of Skills, shining a spotlight on the importance of equipping your organisation's workforce with the necessary skills to succeed in the digital age. As we look to the remainder of the year, there is growing recognition of the critical role that upskilling plays not just in driving a competitive marketplace, but also in promoting green and sustainable digital growth.
According to EY's CEO Imperative study conducted in October 2022, 72% of executives say they must "radically transform" their operations during the next two years. Such a large-scale transformation requires a complete overhaul of existing processes, systems, and culture, which requires leaders and employees to be well-versed in the skills needed to adapt to the new work ecosystem seamlessly.
Today's business environment is volatile and ever changing. The ability to adapt and integrate into new work systems is crucial to remaining relevant. Although, as technology continues to push businesses of all sectors towards greater data-driven connectivity, it's worth exploring the critical importance of building a robust set of skills to successfully ride the digital transformation wave.
From stabilisation to transformation
The transformation wave has been sweeping across industries for years, and yet it shows no signs of slowing down. After a protracted period of operating in survival and stabilisation mode, CEOs are continuing to realise the importance of shifting their focus to growth and transformation. They understand that to stay ahead of the curve, they need to adopt cutting-edge technologies such as AI, robotics, and process automation.
However, it's not enough to simply implement these technologies; businesses also need to have skilled talent in place to use them effectively.
While some organisations may see technology adoption as a purely financial decision, it's important to recognise that investing in talent is just as critical to the business transformation strategy. Being able to fully integrate new technologies into operations and achieve true transformation rests on leaders prioritising learning and skillset development. The ability to navigate and manipulate these technologies is key to consolidating a capable workforce and leading the market.
Skill-up for what's coming next
As tech transformation continues to disrupt the way businesses operate, organisations must move towards building universal technology skills to bridge the gap between potential and success. The shift from stabilisation to digital transformation requires businesses to ensure they have the capabilities in place to drive success across the business.
But how can leaders augment and diversify specific skillsets across their organisations?
First, they must assess the strengths and weaknesses of the current talent pool, as well as the specific characteristics of their industry and market. By identifying the key skills needed to understand and implement different technology solutions, leaders can start to develop a targeted approach to talent management.
However, adopting new technologies creates a growing need for multi-disciplinary teams. For instance, the implementation of generative AI requires not only data and technical skills, but also design skills, regulatory compliance knowledge, an understanding of business processes, and ethical considerations. This highlights the importance for everyone in the organisation to learn and understand these technologies to ensure developing the right skillsets is a collective responsibility.
In addition to technical proficiency, it's important to ensure that teams possess a diverse range of hard and soft skillsets. Effective communication and collaboration capabilities, as well as the ability to be agile and pivot quickly, are all essential soft skills that can help teams navigate complex projects and changing priorities.
Furthermore, companies need to consider combinations of technologies, rather than approaching individual technologies in isolation. For instance, IoT sensors, AI, and blockchain can be combined to create more value than they would individually. Therefore, curiosity, experimentation, and the ability to test, learn, and iterate are foundational skills that are becoming increasingly important. Combinations of technologies will certainly disrupt jobs and eliminate many manual tasks, but they will also create new sources of value and innovation and new roles that don't exist today.
Being able to speak the language of the business is also critical, as individuals who can understand complex problems and translate them into digestible insights are essential to help organisations engage with stakeholders and customers.
Human-centric transformation
The path to delivering a successful digital transformation is not just about adopting new technologies but also about developing the skills and mindsets of the people who will lead and implement these changes. Business success means putting humans at the centre of all decisions, from customers to employees to investors.
Organisations should seek to prioritise investing in the development of their talent pool, ensuring they possess a diverse array of hard and soft skill sets. Ultimately, it is the people who make up a company who will determine the success of digital transformation project – not the tool itself.