TII trains state-of-the-art LLM, Falcon 40B, on AWS model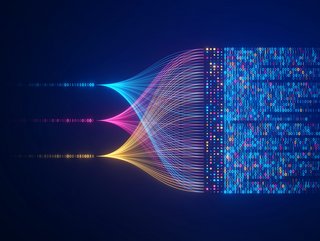 TII's Falcon 40B model is now available to customers via Amazon SageMaker Jumpstart.
TII has trained its LLM, Falcon 40B, on an AWS model to help its customers see the benefits of generative AI, transforming how work is completed
Amazon Web Services (AWS) announced at AWS Summit in London that Technology Innovation Institute (TII), a leading global scientific research centre in Abu Dhabi is training its top-performing, open source Falcon 40B model on AWS.
AWS has shared details on how it is helping customers across a range of industries and how they can benefit from generative AI. To drive better performance and cost efficiencies throughout the development process, customers including Stability AI, AI 21 Labs, Hugging Face, and LG AI rely on Amazon SageMaker, AWS's end-to-end machine ML service, to build, train, and deploy their LLMs.
Falcon 40B model uses AWS to suit specific customer needs
TII's Falcon 40B model is now available to customers via Amazon SageMaker Jumpstart, which is a machine learning (ML) hub that offers pre-trained models. As a result, it makes it easier to build cutting-edge generative AI applications using the top performing open source model.
In addition, TII has trained Falcon 40B, a 40 billion parameter LLM, on Amazon SageMaker. It is currently ranked number one on Hugging Face's Open LLM Leaderboards, as of June 2023.
Customers can deploy Falcon 40B on Amazon SageMaker JumpStart, which provides access to Falcon 40B's accuracy and industry-leading performance without having to build their own model from scratch.
Open source: aims to enable widespread access to advanced tech capabilities
Throughout the training process, AWS also worked closely with TII to enhance resiliency using SageMaker, ensuring that training ran smoothly and reducing interruptions that required developer attention.
TII released its Falcon 40B model in May 2023 under the Apache 2.0 licence. Since then, Falcon 40B has outperformed similar contemporary models across various benchmarks, demonstrating exceptional performance without specialised fine-tuning.
"Falcon 40Bs open source release empowers organisations to harness its exceptional capabilities and drive advancements in AI-driven solutions. It represents a significant milestone in our commitment to fostering AI innovation and exemplifies the profound scientific contributions of the UAE," said Dr. Ebtesam Almazrouei, executive director of AI-Cross Center Unit and Project Lead for LLM Projects at TII.
"By making Falcon LLM open-source, we aim to enable widespread access to its advanced tech capabilities and empower researchers and organisations worldwide. Next steps include contributing to further advancements in the field of AI and advanced technologies, with new models on the horizon, and promoting the utilisation of advanced AI tech within UAE organisations and businesses."
AWS democratising access to generative AI
This announcement also includes details on how TII built its top performing Falcon 40B model on AWS and plans for Persistent Systems to equip more than 16,000 engineering organisations to use Amazon CodeWhisperer.
These announcements highlight how AWS is democratising access to generative AI for customers across different needs, from using generative AI-powered tools like CodeWhisperer to transform how work gets done.
Persistent Systems will build and deliver industry applications faster and more securely for its clients. Trained on billions of lines of code, Amazon CodeWhisperer allows Persistent Systems engineers generate code based on natural language comments or existing codes. This will help them bypass time-consuming development tasks and as a result, accelerate the creation of new solutions.