TikTok CEO Shou Zi Chew set for House committee questioning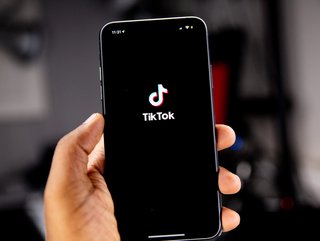 TikTok's CEO is being questioned by the US House Energy and Commerce Committee
Concerns and suspicions over the way TikTok handles users' data has led to the app being banned from government devices in the US, UK, Canada and EU
Shou Zi Chew, CEO of TikTok, has been able to keep a relatively low profile considering his position at the top of the world's fastest-growing social media platform – until now.
On Thursday, the US House Energy and Commerce Committee will grill Chew about the app's data security and privacy policies.
Concern has been spiralling in recent months over the company's alleged links with the Chinese government, but TikTok's boss will insist to the committee that it has "never shared, or received a request to share, US user data" with Beijing.
President Joe Biden has gone as far as to threaten a national ban of TikTok unless parent company Bytedance, based in China, sells its shares.
Why is TikTok coming under scrutiny?
The spotlight being cast on TikTok is symbolic of growing tension between China and the US, not to mention a host of other Western powers.
Suspicions of the way in which TikTok handles users' data has led to the app being banned from federal and state government devices in the US, as well as in Canada and at the EU Commission.
In the UK, Cabinet Office minister Oliver Dowden said its own ban was good cyber "hygiene", but emphasised there was nothing wrong with using the app in a personal capacity.
TikTok users must allow the platform to access data including their contacts and geolocation, but the tech heavyweight has said bans across the globe are driven by "fundamental misconceptions" and "wider geopolitics".
Chew will not be the first to receive a grilling from US lawmakers, after COO Vanessa Pappas was called to Congress last year to answer similar questions on data usage.
TikTok, alongside other social media companies, has also faced plenty of questions over its potential to expose children to certain types of dangerous and explicit content.
Who is TikTok CEO Shou Zi Chew?
In reality, little is known about the man at the top of TikTok.
Shou Zi Chew hails from Singapore and graduated from University College London with a bachelor's degree in economics in 2006, before crossing the pond to earn an MBA from Harvard Business School.
Over the past decade or so he has reportedly worked at Goldman Sachs, DST Global, Xiaomi and ByteDance, although details of his responsibilities at each of these firms is relatively scarce.
Since taking over as CEO of TikTok, he has been working in the background to address data concerns, insisting in a letter to lawmakers that the company was run by "a Singaporean based in Singapore" and not by ByteDance.
Gradually, Chew's profile has grown thanks to occasional interviews and the creation of his own TikTok profile, which has around 19,000 followers having posted just 22 times.
In the past, Pappas has generally assumed public-facing duties for TikTok.