Top 10 cybersecurity companies at the start of 2023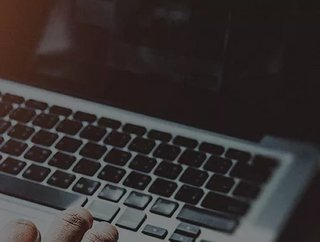 To prevent cyber attacks, it has never been more important for enterprises to invest in security. We look at the top companies offering cyber platforms
Technology is developing at a breakneck pace. While businesses are spoiled with the number of technological solutions at hand to drive growth and improve operation, cyber criminals too are utilising such technology to their advantage, making attacks more complex and harder to defend against.
To prevent cyber attacks, it has never been more important for enterprises to invest in cybersecurity. We look at the top companies offering cyber platforms.
Zscaler provides enterprises with a cloud-based security platform built on zero trust principles. Zscaler mainly caters to U.S.-based enterprises with 10,000 or more employees.
Last week the company showcased security detection capabilities available through its Zero Trust Exchange cloud security platform and the CrowdStrike eXtended detection and response (XDR) platform - helping customers correlate security data from multiple sources to identify new indicators of compromise (IoCs) and suspicious signals that show cyberattacks may be underway.
Founded in 1998, VMware is a leading provider of multi-cloud services for all apps, combining endpoint security and endpoint management with network edge security. Headquartered in Palo Alto, California, VMware acquired CloudHealth in 2018 and a year later announced it had acquired security cloud provider Carbon Black, providing comprehensive protection of endpoints and defence against a variety of threats. In May, semiconductor manufacturer Broadcom Inc announced an agreement to acquire VMware in a transaction valued at US$61bn.
Headquartered in Sunnyvale, California, Fortinet develops and sells cybersecurity solutions, including physical firewalls, antivirus software, intrusion prevention systems and endpoint security components. The Fortinet Security Fabric platform secures many of the largest enterprise, service provider, and government organisations around the world.
With its platform, the company brings together the concepts of convergence and consolidation to provide comprehensive cyber security protection for all users, devices, and applications across all network edges.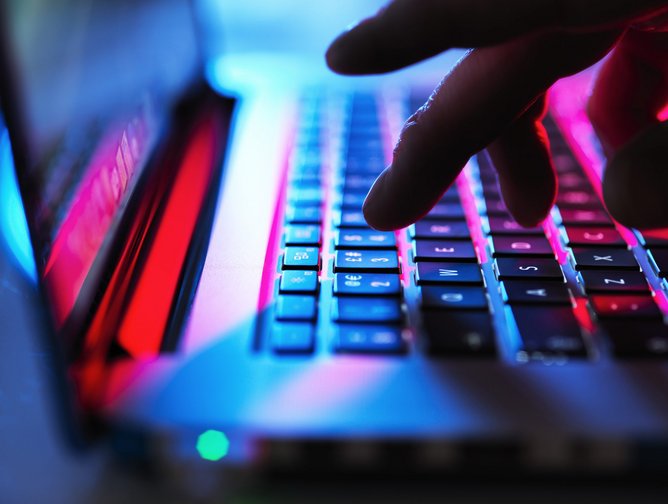 Headquarted in Austin, Texas, Crowdstrike provides cloud-native endpoint protection, threat intelligence, and cyberattack response solutions. Its platform, Falcon, goes beyond simple threat detection by automatically investigating anomalies removing the guesswork from threat analysis. Crowdstrike counts three of the 10 largest global companies by revenue among its clients.
Powered by the CrowdStrike Security Cloud, the CrowdStrike Falcon Platform leverages real-time indicators of attack and threat intelligence to deliver hyper-accurate detections, automated protection and remediation.
Founded in 1984, Cisco is a software development company that offers its own security platform, SecureX. This cloud-native platform includes XDR capabilities and integrates the Cisco Secure portfolio with its customers' security infrastructure, speeding detection, response, and recovery.
It delivers a consistent, built-in experience across customers' products, giving them unified visibility, intuitive automation, and robust security for their entire security portfolio. Cisco Secure enables customers to defend against threats and safeguard the most vital aspects of business with security resilience.
A leader in cloud and enterprise cybersecurity, Trend Micro has around 7,000 employees across 65 countries, with its cyber security platform protecting 500,000+ organisations and 250+ million individuals across clouds, networks, devices, and endpoints.
The platform delivers central visibility for improved detection and response, with a powerful range of advanced threat defence techniques optimised for environments like AWS, Microsoft, and Google. Trend Micro is driven by decades of security expertise, global threat research, and continuous innovation.
By using AI, Darktrace has the ability to interrupt in-progress cyber attacks with its technology. It can fight against attacks including ransomware, email phishing and threats to cloud environments and critical infrastructure. The company has over 6,500 customers worldwide that rely on Darktrace's digital immune system to avoid cyber disruptions.
Founded in 2013, Darktrace applies Self-Learning AI to enable machines to understand the business in order to autonomously defend it. The company is also headquartered in Cambridge, UK, with 1,700 employees and over 30 offices worldwide.
CyberArk is a global leader in identity security. Founded by Alon N. Cohen and its current CEO Udi Mokady in 1999, who introduced a patented digital vault technology, the company provides a comprehensive security offering for any identity – human or machine – across business applications, distributed workforces, hybrid cloud workloads and throughout the DevOps lifecycle.
Since its founding, CyberArk has led the market in securing enterprises against cyber attacks that take cover behind insider privileges and attack critical enterprise assets. The company delivers innovative security solutions that help leaders become more proactive to cyber attacks.
The McAfee Corporation is an American global computer security software company, headquartered in San Jose, CA. Purchased by Intel in February 2011 to become part of its Intel Security division, McAfee is a worldwide leader in online protection. Its key attributes are to focus on protecting people, not their devices. The cybersecurity business boasts over 108 million customers in 182 countries worldwide.
McAfee's suite of products includes its antivirus software, which can scan PCs for viruses and protect them in real-time detecting all kinds of malware, such as ransomware, spyware, adware and more.
With threat defence from McAfee Cloud Workload Security, customers can transform cloud risk into business acceleration. The company's cyber solutions are designed to integrate threat defence across devices, IT infrastructure and the cloud.
Palo Alto Networks is an American multinational cybersecurity company with headquarters in Santa Clara, California. Its platform includes advanced firewalls and cloud-based offerings that extend those firewalls to cover other aspects of security. Created in 2005, it today boasts over 85,000 worldwide customers in more than 150 countries.
The company's mission is to be the cyber security partner of choice, protecting our digital way of life. By delivering an integrated platform and empowering a growing ecosystem of partners, the company protects tens of thousands of organisations across clouds, networks, and mobile devices. Palo Alto's technology enables customers to secure any cloud, automate security operations, stop zero-data threats in zero time and secure hybrid workforces.