UiPath and Amelia partnership to drive the future of work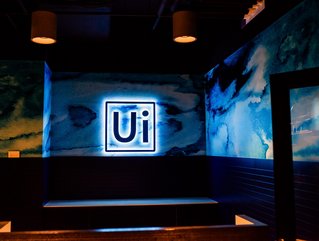 UiPath and Amelia have announced a partnership that will reimagine the employee experience
Market leaders join forces to create an automated, integrated, and Conversational AI-driven IT Service Desk solution that reimagines employee experiences
UiPath, a leading enterprise automation software company, and Amelia, the enterprise leader in trusted AI, have announced a partnership that they believe will usher in a new era of seamless digital experiences for the future of work.
Bringing together the power of the UiPath Business Automation Platform with Amelia's enterprise-grade Conversational AI to create a fully integrated IT digital agent solution, the partnership will enable customers to deliver personalised employee experiences at scale, helping businesses drive efficient growth by doing more with less.
Automation and AI solution to help improve the employee experience
Despite the proliferation of digital technologies in the enterprise, employee experiences still lag behind. UiPath and Amelia bridge the gap between powerful automation and simplified user experiences with an integrated solution that reimagines the employee experience and delivers measurable improvement in productivity and net promoter scores (NPS).
Employees can make support requests via chat, messaging, or voice. Amelia processes the request and natively integrates with UiPath software robots to resolve the issues with workflow automation and AI. Once complete, Amelia summarises the resolution for the employee via their preferred channel. Requests that cannot be resolved are escalated to support agents, with the combined solution learning from the interaction to better address similar issues in the future.
With its combined solution, Amelia and UiPath can create extraordinary user experiences through rapid resolution of everyday tasks, allowing employees to focus on propelling company growth and providing premier customer service. It enables end-to-end resolutions for high-volume requests, which reduces service desk wait times, accelerates request handle times, and improvements of employer NPS. Customers are empowered to scale custom solutions and applications with the offering as their business needs evolve.
"UiPath is motivated by the fundamental beliefs that automation liberates humanity's boundless potential and that it is critical to transform employee experiences in today's resource-constrained market," said Dhruv Asher, Senior Vice President of Alliances and Business Development at UiPath. "In Amelia, we found a partner that is both home to a market-leading Conversational AI solution, and perfectly aligned with our mission and vision for automation. We are thrilled to bring our joint solution to market to help employees everywhere and drive productivity at organizations around the world."
Lanham Napier, President and Chairman of Amelia, said, "We are extremely pleased to partner with UiPath to create a fully integrated automation solution for seamless support experiences. Employees are undoubtedly the engine that drives companies' success, yet people are often hindered in their jobs by repetitive, time-consuming tasks that distract them from their goals. Our joint solution eliminates barriers to productivity and creativity by bringing together the market's leading Conversational AI and business automation technology, and we're excited to deliver new innovations across industries."