UK has a technology trust problem among older bank customers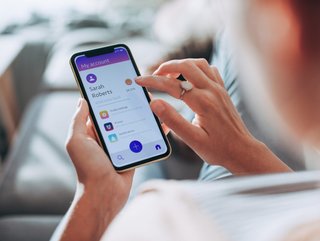 The global financial services industry has undergone enormous change, but trust in technology remains an issue for many in the UK, according to research
Older consumers in the UK have a trust problem with technology when it comes to banking, and the financial services industry must act to address this problem if they are not to be forced into a "market-driven stalemate".
The trends emerged in research by YouGov and digital fraud prevention services provider Mitek, which found 52 per cent of UK bank customers feel technology like artificial intelligence (AI) and biometrics positively impacts their trust in banks, and only five per cent would prefer to remove all human interaction and rely solely on automated systems. The research also demonstrated that six in 10 customers who use mobile banking apps have not set up face biometrics for additional security.
The financial services industry has undergone a rapid digital transformation in the last few years, say researchers, with Gartner predicting technology spending by banking and investment services firms will grow by 6.1 per cent by the end of 2022, to US$623 billion worldwide.
While 79 per cent of customers are satisfied with their bank's digital experience (with a rating between "good" and "excellent"), banks are in danger of facing a market-driven stalemate in their research and development should the tech trust gap continue to widen.
Account security is the highest priority, find Mitek and YouGov
According to the research - based on a survey of more than 2,200 adults across age groups and UK regions - account security is the highest priority, with 79 per cent of respondents looking for banks to adopt the latest technology to keep accounts safe. This feeling appears strongest for those aged over 44, 83 per cent of whom said account security was the highest priority.
Only 35 per cent who indicated they are comfortable using a mobile banking app say they have also set up face biometrics to log in, the survey indicated, which rises to 50 per cent for those aged 18-34, and drops to 20 per cent for those aged over 54.
When it comes to trusting a bank, 77 per cent of UK customers said the ability to speak to a human when required would positively impact their trust. Older respondents appeared to have a preference for human interaction – 85 per cent of those aged over 54, compared to 71 per cent for those aged between 18-34.
"It is critical to close the tech trust gap and educate people on more advanced technology like biometrics and AI to supersede outdated and vulnerable ones like passwords," says Mitek VP Sanjay Gupta.