UK's trillion dollar demand for global technology talent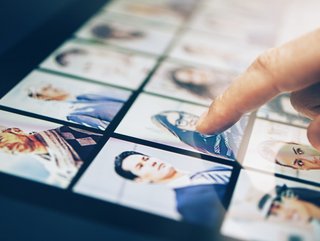 The UK has seen a fiftyfold increase in the value of its tech sector over the past decade, but will have to keep bringing people in if it is to grow more
The United Kingdom is in a trillion-dollar battle for technology talent, according to a new report. And while London is still the UK's most popular destination for a global workforce, the nation's devolved capitals of Edinburgh, Cardiff and Belfast are proving popular with founders and senior executives from around the world.
Recruitment and finance trends emerged in Tech Nation's Global Talent Visa Report 2022, carried out to examine the impact of the Tech Nation Visa, offered to overseas nationals looking to move to the UK to build on or develop their technology businesses and careers.
The Home Office-approved Tech Nation Visa is designed to attract talent to the UK's digital technology sector from around the world by offering fast-track, cost-effective immigration assistance. Applications are assessed by experts looking for individuals who have proven themselves as a recognised leader in their sector, as well as those who have shown enough promise to be recognised as an "emerging leader".
This year's Tech Nation report found 18% of all UK tech scale-ups have at least one non-UK founder and almost 25% of global talent visa holders are founders, with the majority serving in senior positions. The sector has seen a fiftyfold increase in value over the past decade and stands at almost US$1tn as of July 2022.
UK tech scene expected to get US$50bn in VC and employ five million
This decade of growth has been "astounding", says Tech Nation's Data and Research Director Dr George Windsor. Start-ups and scale-ups in the UK are expected to be valued at over US$1.3 trillion within the next year, he says, up from US$53.6 billion 10 years ago. The sector is also expected to raise US$50 billion in venture capital investment, up from US$1.9 billion in 2012, and employ over five million UK residents.
"This growth, however, would not be possible without people. The heart and soul of a tech company, as well as the minds and the muscle; developing ideas and - through hard work and determination - bring them to fruition," says Dr Windsor.
"And the UK has benefited greatly from our openness to top global tech talent. Getting the right mix of people, investment, infrastructure, and a healthy dose of good timing, will always be a challenge faced by firms looking to bring something innovative into the world."
The world's adaptation to post-Covid norms is having an impact on where technology professionals choose to live, says Tech Nation Founding Chief Executive Gerard Grech. "There is not only more flexibility than ever but an ever-expanding network of tech clusters, far beyond the traditional London, Tokyo, Silicon Valley or Bangalore to the likes of Lagos, Lahore, Geneva and Dulles. Globally, tech professionals have never been more in-demand, nor have they ever had more choice about where they can operate from."
Herman Komashko – a Tech Nation Visa Ambassador of Ukrainian-Uzbek heritage and currently Principal Engineer with Safeguard Global in the UK – says it is important to note the report doesn't single out London as the sole destination for technology entrepreneurs in the UK. " Though obviously a hugely dynamic place and perhaps the nucleus of the country's tech sector, there are so many opportunities outside of the capital in each region - especially in the devolved capitals; Edinburgh, Cardiff and Belfast - more so in 2022 than ever before."