UST and Plutora to simplify and streamline cloud operations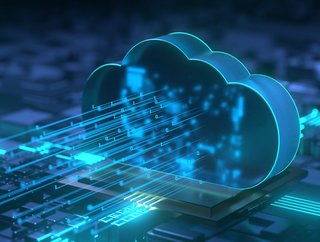 UST and Plutora said the partnership would help greatly simplify cloud migration
A new comprehensive cloud solution from cloud sector leaders UST and Plutora will help firms allocate resources and identify savings opportunities
Leading digital transformation solutions company UST has announced a partnership with Plutora, empowering both companies to deliver greater transparency and visibility for test environment planning.
Announced this week, the partnership between the two companies will bring unified scheduling as well as optimised utilisation of environments and test team productivity to cloud solutions, greatly simplifying cloud migration.
"UST Cloud Manager is uniquely positioned to leverage the Release Engineering features of Plutora and help customers optimise the Cost to Serve," said Praveen Prabhakaran, Chief Delivery Officer, UST. "This is a stellar example of how the UST Smart Ecosystem is designed to build meaningful propositions."
Partnership to make it easier for organisations to track cloud spend
Furthermore, UST Cloud Manager's Cost Control module brings cost data into Plutora, making it easier for organisations to track cloud spending and trends. This will allow for comprehensive and detailed billing reports that provide bespoke savings recommendations that will boost efficiency.
"Integrating Plutora into our competitive cloud offering will result in tangible benefits for customers," said Muraleekrishnan Nair, Global Head of Cloud Infrastructure Services, UST. "Combining the strengths of these two leading solutions will make it easier to book cloud test environments, effectively allocate cloud resources and improve governance. We look forward to strengthening our relationship with Plutora and providing innovative technology that sets the bar in the rapidly changing cloud sector."
"We're truly excited to join forces with UST," added Dalibor Siroky, Chief Executive Officer, Plutora. "This partnership brings together Plutora's value stream management capabilities with UST's innovative Cloud Manager, resulting in a unique platform for optimising cloud operations. Not only will this drive cost efficiencies, but it will also empower companies with enhanced control over their cloud resources. Together with UST, we're simplifying cloud management and helping businesses thrive in the digital age."
Over the past two decades, UST has established itself as a key business transformation partner across a range of industries. Plutora, a leading provider of value stream management solutions for enterprise IT, improves the speed and quality of software creation by capturing, visualising and analysing critical indicators of every aspect of the delivery process.