Valtech & Mars D2C transformation boosts CX and innovation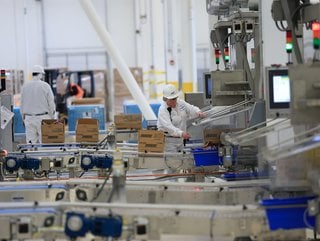 Valtech and Mars partnership has facilitated commerce innovation and enables the delivery of unique customer experience
Transformation agency Valtech worked with Mars to help it transition to a composable commerce architecture, providing improved CX and increased revenue
Global business transformation agency Valtech has collaborated with multi-brand consumer goods organisation Mars to create the world's most comprehensive example of composable commerce in play for multi-brand enterprises going direct-to-consumer (D2C).
Composable commerce refers to an approach in ecommerce that involves building and organising a digital commerce infrastructure through the integration of modular, independent components. These components, often in the form of APIs, can be mixed and matched to create a tailored and flexible e-commerce solution.
By transitioning to a composable commerce architecture, Mars has increased revenue by taking advantage of the solution's fast time-to-market, flexibility, and scalability. As a result of this solution, delivered by Valtech in collaboration with leading composable commerce platform commercetools, it has boosted incremental in-year revenue for a leading Mars Snacking D2C proposition by 20% YoY, helping deliver unique customer experiences across brands and channels.
The benefits of composable commerce
Flexibility and agility: Composable commerce allows businesses to adapt and respond quickly to changing market conditions, customer demands, and emerging technologies.

Scalability: Composable commerce facilitates scalability by enabling the addition of specific components to handle increased traffic, sales, or new business requirements without overhauling the entire system.

Faster time to market: Using pre-built components and APIs reduces development time and effort significantly.

Customisation: With composable commerce, businesses can create unique and personalised customer experiences.
D2C model helping organisations provide improved customer experience and increasing revenue
Brands worldwide are looking to transition to D2C to create new revenue streams and directly build strong customer relationships through diversified experiences. This year, D2C eCommerce sales are forecasted to increase by another 15.7% in the US compared to 2022 and by 25% in the UK compared to 2020. Mars selected Valtech to level up its D2C commerce model so each of its individual brands can keep pace with customer expectations regarding their shopping experiences and capitalise on new revenue opportunities at speed.
"The rise of D2C commerce has presented a highly competitive environment, where achieving brand differentiation across a variety of channels and touchpoints is now a matter of survival," said Casper Aagaard Rasmussen, Group SVP of Technology at Valtech. "For a multi-brand enterprise as large as Mars with several potential D2C brands in its expansive portfolio, there's an urgent need to balance differentiation with economies of scale and consistency across individual brands. These requirements need to then be combined with a high level of autonomy, which each brand needs and demands."

Opting for a composable commerce architecture, powered by commercetools' platform, Valtech identified and implemented a solution whereby Mars can compose, manage, and scale its desired digital capabilities across all its brands from one unified system. With the ability to spin up/down digital capabilities and switch in/out components where needed, Mars' D2C commerce strategy transformed to become more flexible, diverse, and profitable.
"With our composable commerce platform, we now have the technology foundation to support mms.com, the largest D2C business in Mars Snacking," said Jarid Lukin, Global Senior Director for M&M'S. "This technology not only improves our ability to offer personalised M&M'S to consumers and businesses, but it also gives us the speed and agility to launch new value propositions to celebrate those you care about in a fun and meaningful way."
"We're seeing a trend whereby omnichannel experiences are increasing the urgency for diversified commerce strategies, which especially resonates with multi-brand businesses," said Kelly Goetsch, Chief Strategy Officer at commercetools. "Simply put, composable provides the foundation for commerce innovation, both in the short-term and long-term as shopping experiences evolve. Mars has set the stage for how multi-brand businesses can win through composable commerce in multi-brand D2C and B2C commerce ecosystems, and we can't wait to see how others follow suit."
The collaboration between Valtech, Mars, and commercetools led to the launch of a composable commerce accelerator for multi-brand companies. Known as 'LEAP', the accelerator presents a solution for multi-brand direct-to-consumer (DTC) and B2C commerce strategy as other multi-brand companies follow suit in modernising and differentiating their customer experiences across brands and channels.

******
For more insights into the world of Technology - check out the latest edition of Technology Magazine and be sure to follow us on LinkedIn & Twitter.
Other magazines that may be of interest - AI Magazine | Cyber Magazine.
Please also check out our upcoming event - Cloud and 5G LIVE on October 11 and 12 2023.
******
BizClik is a global provider of B2B digital media platforms that cover Executive Communities for CEOs, CFOs, CMOs, Sustainability leaders, Procurement & Supply Chain leaders, Technology & AI leaders, Cyber leaders, FinTech & InsurTech leaders as well as covering industries such as Manufacturing, Mining, Energy, EV, Construction, Healthcare and Food.
BizClik – based in London, Dubai, and New York – offers services such as content creation, advertising & sponsorship solutions, webinars & events