VASS & Rentokil Initial: partnering for digital excellence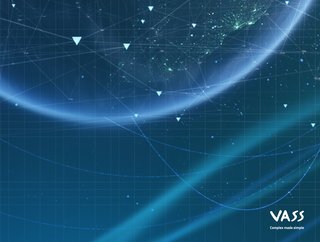 VASS & Rentokil Initial: partnering for digital excellence
James Lees, Account Director at leading digital solutions company VASS, helps clients to achieve their digital goals & make the Complex Simple
VASS is a leading digital solutions company headquartered in Madrid, Spain. The VASS network of 4,700 network spans across 26 countries, helping customers drive commercial success through digital adoption and execution of innovative and scalable projects, making the Complex Simple.
James Lees is the Account Director at VASS, in the UK and Ireland. A crucial element of his role is helping customers supercharge their teams to achieve their digital goals.
"In essence, I help customers unleash the full potential of their digital goals and drive business success; with a blend of technology, skilled resources and expert knowledge."
As Lees sees it, fundamentally the benefit of working with VASS is that customers are not just hiring a software engineer or architect, they are unleashing the power of VASS's extended team of experts and decades of experience and thought leadership.
VASS helps Rentokil Initial outperform its competitors by leveraging a data-driven approach
VASS and Rentokil Initial started their partnership in 2022, where VASS operates as an extension of Rentokil Initial's team.
"We help Rentokil Initial achieve their digital and data goals better, quicker and more efficiently," explains Lees. "Eventually, Rentokil Initial will be able to eradicate the challenges their team has with data quality to gain more insight into their customers' experience, which is critical to their digital strategy."

By providing the award-winning digital team with the best technology, skilled resources and knowledge required Rentokil is able to scale and reach further expansion opportunities in Europe, as explained by its Head of Data and CDO for Europe Andy Graham.
"VASS is really helping to drive us forward in the data and insight space and, without them, we would be slowed down dramatically," Graham says.
VASS helps Rentokil Initial achieve its data goals, by providing resources that are incredibly skilled and experienced in certain technologies, so that Rentokil Initial can decrease the common challenges that organisations experience with data, such as data quality.
Both company's strategy and culture align as they are both driven to innovate both business and technology and have a passion for making sure the customer experience is the best it can be.
"VASS is able to operate with a level of agility that allows us to scale teams quickly to respond to Rentokil Initial's requirements," says Lees.
According to Lees, a good strategic partnership starts with culture, collaboration and absolute transparency, which are at the heart of VASS' values.
"I think the secret to a successful partnership, from day one, is honesty. Bringing in a partner early allows you to develop the right foundations for mutual success. When you're working with organisations that use digital as an enabler - like Rentokil Initial - that's when the game changes on a global scale."
VASS is at the start of its journey in many ways, especially from a data perspective.
"As we develop that data quality mindset with Rentokil Initial, I know that there are really exciting things ahead. The adoption of new technology trends such as AI will no doubt bring value to Rentokil's data and product strategy. VASS's mission is to make the Complex Simple," James reiterates.
VASS is leading the way with digital solutions that will continue to help customers reach their digital potential moving forward.
READ FULL RENTOKIL INITIAL REPORT HERE