VMware innovations power customers' multi-cloud journey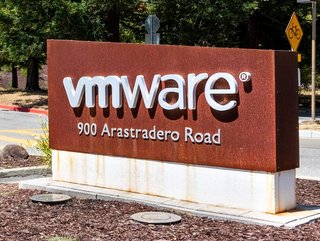 VMware has announced a number of cloud and AI innovations at its Explore event in Barcelona
VMware announces offerings, services and expanded partnerships that empower customers on their multi-cloud journey and bring the power of AI to enterprises
VMware has announced a range of new offerings, services and expanded partnerships that empower customers on their multi-cloud journey and bring the power of AI to the enterprise.
At its Explore 2023 event in Barcelona, the company said it is helping organisations successfully adopt a 'Cloud Smart' approach to turn multi-cloud complexity into competitive advantage. At the same time, VMware announced it is deepening its efforts to empower customers to adopt generative AI in the enterprise, building on the private AI announcements made at VMware Explore 2023 Las Vegas and establishing new, collaborative initiatives with industry partners such as Intel and IBM.
Bringing the power of AI to the enterprise
"Since announcing our Private AI news at VMware Explore Las Vegas, there has been significant enthusiasm around our AI strategy and its value from both customers and partners," comments Chris Wolf, Chief Research and Innovation Officer at VMware. "Customers are excited by the flexibility we provide through our growing open ecosystem. They highly value our ability to offer centralized management and operations for both AI and non-AI workloads, as well as our ability to enable them to virtualize and share their in-demand GPU resources – both of which can lead to a reduced total cost of ownership (TCO)."
At Explore VMware has announced new initiatives and expanded partnerships to fuel enterprise adoption of generative AI and tap into the value of trusted data, including collaborations with Intel and with IBM.
The company says the introduction of VMware Private AI with Intel will help customers accelerate the adoption of AI and enable private AI everywhere – across data centres, public clouds and edge environments.
"When it comes to AI, there is no longer any reason to debate trade-offs in choice, privacy, and control," Wolf says. "Private AI empowers customers with all three, enabling them to accelerate AI adoption while future-proofing their AI infrastructure.
"VMware Private AI with Intel will help our mutual customers dramatically increase worker productivity, ignite transformation across major business functions, and drive economic impact."
VMware also announced a collaboration with IBM to bring IBM watsonx to on premises environments. Clients can combine VMware Private AI and Red Hat OpenShift to help enable fast, transparent generative AI capabilities.
This combination will enable enterprises to access IBM watsonx in private, on-premises Infrastructure as a Service (IaaS) environments as well as hybrid cloud with watsonx SaaS offerings on IBM Cloud.
Modernising, optimising and better protecting the multi-cloud enterprise​
VMware has also announced offerings that empower customers to harness the power of generative AI while modernising, optimising, and better protecting applications, operations and data across any cloud.
The company has announced the launch of Data Services Manager, which empowers IT to manage data services running on VMware Cloud consistently and more securely, and new VMware Cloud Foundation advancements that provide benefits for modern AI/ML and generative AI workloads.
VMware Data Services Manager, the company says, will deliver best-in-class management for a wide range of data services, not just databases, as a natively integrated experience for VMware Cloud Foundation customers, serving the needs of IT admins, data teams, and developers alike.
"Whether residing on premises, across hybrid clouds, or in a sovereign cloud environment, data is the fuel for digital transformation. Through our new data services innovations and partnerships, we are making VMware Cloud Foundation the best platform to power the traditional, modern, and AI/ML applications that are central to business," said Krish Prasad, SVP and General Manager of VMware's cloud infrastructure business unit. "VMware Cloud enables customers to build, deploy, run, and protect a broad set of high value workloads across their data infrastructure on multiple consistent cloud endpoints, with the same operational model and service level objectives for performance, business continuity, and security."
Other highlights include:
Google Cloud AlloyDB Omni as the first 3rd party PostgreSQL-compatible database natively integrated with VMware Cloud Foundation through VMware Data Services Manager and VMware vSAN.
Comprehensive prevention, detection and recovery from ransomware with the tech preview of VMware Intelligent Threat Detection and the introduction of VMware Live Recovery.
With more than 50 partners globally, VMware Sovereign Cloud now includes new developer, data, and security services such as integrated data services through VMware Cloud Director and ecosystem partners and expanded capabilities within developer-centric tools like VMware Tanzu and VMware NSX to enable rapid application delivery with precise controls around data flow.
New updates to Spring, the leading Java development framework, plus enhancements across Tanzu Application Platform, Tanzu Data Solutions, and Tanzu Intelligence Services that will help teams develop, operate, and optimise higher-performing applications more quickly, cost effectively, and securely.
******
For more insights into the world of Technology - check out the latest edition of Technology Magazine and be sure to follow us on LinkedIn & Twitter.
Other magazines that may be of interest - AI Magazine | Cyber Magazine.
Please also check out our upcoming event - Net Zero LIVE on 6 and 7 March 2024.
******
BizClik is a global provider of B2B digital media platforms that cover Executive Communities for CEOs, CFOs, CMOs, Sustainability leaders, Procurement & Supply Chain leaders, Technology & AI leaders, Cyber leaders, FinTech & InsurTech leaders as well as covering industries such as Manufacturing, Mining, Energy, EV, Construction, Healthcare and Food.
BizClik – based in London, Dubai, and New York – offers services such as content creation, advertising & sponsorship solutions, webinars & events.