What does it really mean to be a sustainable business?
By Maria Collin, Head of Sustainability for Nordics & Northwest Europe, HP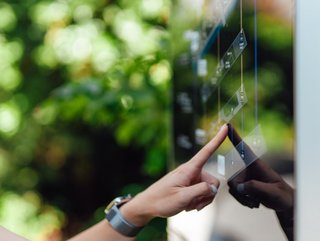 Businesses in 2023 must have awareness, take responsibility, and be accountable for mitigating all its impacts, including those on the natural world
Being sustainable goes far beyond just managing business carbon footprints, even though this has become one of the most urgent challenges
Sustainability in 2023 is about much more than an organisation doing the best it can for the planet. A business must have awareness, take responsibility, and be accountable for mitigating all its impacts, including those on the natural world.
Above all else, being a sustainable business is about action.
It's about operationalising your strategy so that over time, sustainability becomes baked into what your organisation is doing every day. This means sustainability shows up in peoples' job roles, their processes, responsibilities and KPIs, the information you publish, and what you reward people for. Ultimately – it's about walking the walk.
Being sustainable goes far beyond just managing business carbon footprints, even though this has become one of the most urgent challenges due to the sheer scale and speed of climate change. Sustainability includes an organisation's whole supply chain, how products are sourced, where they are made, and the raw materials extracted to make them.
All these issues are so interlinked that they must also be investigated, understood, and tackled holistically, rather than in silos.
Sustainability is hard - but in demand
Even with all of the complexities, the pressure is on to do good – which is why some brands fall into the trap of greenwashing. It could be that they exaggerate what they're doing, don't back up their claims sufficiently, and allow good intentions to become half-truths or worse. Yet it is essential to measure and report on our progress as accurately as we can.
Businesses that forget this are opening themselves up to a broad range of significant risks and challenges from multiple audiences.
Government legislators are increasingly requiring stricter sustainability performance and transparency for everything from packaging and chemicals to marketing, if you fail to keep up and become non-compliant you can get fined or shut down. Legislation done well can also be a vital tool for good – for example, HP has previously called for sustainability to be a core requirement for public sector procurement.
The media and NGOs will call businesses out, especially larger enterprises – for not meeting climate commitments, or greenwashing (either accidentally or on purpose).
New business customers want to prioritise buying from more sustainable vendors because doing so is one of the best ways of making themselves and their supply chain greener. If your credentials aren't up to scratch, you can lose the sale.
Consumers will vote with their wallets and walk away because they want to exercise their purchasing power as a force for good.
Talented staff might not want to join because they want the work, they do to improve the world, or at least not damage it. And each new generation cares more about sustainability than the last.
Investors and lenders don't want to fund unsustainable businesses, in all senses of the word.
Colleagues and existing customers may be confused by mixed messages and definitions, leading to poor communications internally, as well as frustration at a lack of progress.
Overall, a clear shift is happening. Announcing ambitious sustainability goals and setting up measurement processes will no longer cut it. Stakeholders demand progress and want to see what you're actually doing – with proof that you're on track regarding your long-term plan.
How to meaningfully improve sustainability
A sound sustainability strategy addresses the largest, most important impacts the organisation is having upon the world and prioritises action accordingly. Manufacturers' biggest impacts could be the environmental consequences of raw materials extraction and long-distance shipping. Whereas if you're a consultancy, it might be more limited to travel and the energy consumption of hybrid work. Whatever they are, you need to them break down and measure them so you can investigate how to avoid or reduce them, because these are also the biggest opportunities for positive change. How can you improve circularity by reusing and regenerating resources and products?
While you need to prioritise by the size of impact, it's a good idea to look for quick wins too, rapid momentum encourages and enables broader organisational change. It's vitally important to be realistic about the resources and internal networks available to you for driving change. Before you publicly commit to a goal you must have worked backwards and mapped out a plan for how you're going to get there over the years.
Once you know what your focus areas are, you need to communicate them and help people understand them holistically as a range of interconnected responsibilities that demand collaboration and a joined-up approach.
For example, at HP we aim to be the world's most sustainable and just technology company by 2030. To help us achieve this vision, we have set clear, mutually supportive goals designed to enable a new era of opportunity – where climate change is reversed, human rights are universally protected, and digital equity democratises opportunity for all. As part of this, we continually reinforce that sustainability is part of everyone's job, as Dave Packard, HP's co-founder once said, "The betterment of our society is not a job to be left to a few. It is a responsibility to be shared by all".
While sustainability was built into HP from the start, it's still a perpetual journey. Very few companies started out as a leader in this space, and it's such a complex challenge that it can't be achieved overnight.
In 1957, HP's very first stated objectives included "good citizenship – making contributions to the community and environment in which we operate". In 1966, HP staff member Walt Moy created a punch-cards recycling programme. And in 1991 we created the Planet Partners programme, so used HP print cartridges are returned and recycled into new products, rather than ending up in oceans or landfill. So far, we've managed to reach the milestone of one billion cartridges being recycled through HP Planet Partners, and it's now the longest-running recycling scheme in our industry.
It's taken us 80 years to get here, but if we can continually reinvent our business with sustainability at the forefront with the next 80 years in mind, then I believe you can do it too.