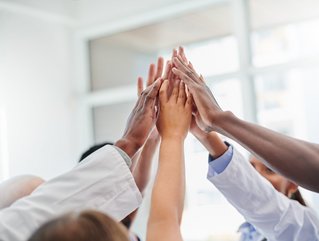 In the era of The Great Resignation, what does it take to build a culture that retains staff? And is it simply a case of great ESAT scores?
Did you hear about Dan Price, the man who decided to put his entire workforce, including himself, on US$70,000 as a minimum salary? The outcry was widespread, with many in the corporate world mocking his gesture and claiming it was doomed to failure. Since then, though, Price has gone on to prove the naysayers wrong, going from strength to strength at his firm, Gravity. The bold move has gone from a PR stunt to a phenomenal act of business bravery and success.
While no one suggests this is a good idea for businesses to adopt, one thing that cannot be denied is the positive outcome it had on the culture at the company, as staff strived to better themselves without the spectre of financial anxiety consuming their every waking thought.
It led me to ponder on what working cultures are currently succeeding in the world of technology. What is the measure of this, and what is the importance of brick-and-mortar locations to the future workplace? Elon Musk certainly isn't a fan of remote working, but the jury is very much out on the criticality of heading to the office. I for one can say I enjoy the regular face to face contact as opposed to Zoom, but I certainly get more done at home - and save money on the currently extortionate petrol prices too.
According to Microsoft's 2022 Work Trend Index, a study of 31,000 people in 31 countries – including insights from Microsoft 365 platforms and LinkedIn – the hybrid working model is here to stay.
ServiceNow tops UK technology ratings on Glassdoor
Leading digital workflow company ServiceNow ranked as the top company in the technology industry for Senior Leadership, landing third overall in the UK.
Glassdoor, the worldwide leader in insights about jobs and companies, compiled the list based solely on employees' anonymous and voluntary reviews about their leaders throughout the past year.
"The senior leadership and people managers at ServiceNow believe in leading by example and inspiring our employees by staying humble and working hard to deliver a great company culture," says Jordi Ferrer, Vice President & General Manager UK&I, ServiceNow. "Voted for by our employees, it is a reflection of our team's tireless efforts to create a workplace where everyone feels they belong, and where our company values shine out in everything we do."
"Myself and my colleagues on the senior leadership team at ServiceNow UK are touched and honoured by this vote," comments Stacey Carr, Senior Sales Director, ServiceNow. "To know our teams and colleagues voted for us, to be number three overall and the highest-ranking technology company, is testament to the work and culture we strive to deliver at ServiceNow. While this accolade states it is for the senior leadership, truthfully, this is credit to all ServiceNow People Managers and to all our employees. We work collaboratively. We win as a team."
Independent ratings are certainly one way of qualifying a workplace; employee engagement and surveys are another. Bestselling author and business guru Patrick Lencioni's seminal book, 'The Truth About Employee Engagement', was first published in 2015. It's still a must-read for anyone interested in employee engagement and the impact disengaged employees have on organisations.
In his book, Lencioni argues that employees cannot feel fulfilled in their work if their efforts go unrecognised. As stated in his writing, people need to be appreciated and valued – and that applies equally to their personal and work lives.
The potential for staff to feel invisible and anonymous has only increased since the pandemic. According to one survey reported by Forbes, 82% of employed Americans feel their managers do not recognise them. As stated in myhubintranet.com, 'this employee mindset results in poor morale and low productivity, which ultimately affects the bottom line'.
A Gallup poll estimates that the total cost of disengaged employees in the US is a staggering US$450-500bn annually. And, according to Workest, 63.3% of businesses say they find it harder to retain than to hire talent.
Can technology unlock a better employee experience?
Asim Amin, CEO and Founder of Plumm, believes that good workplace culture is dependent on a "happy and healthy team".
After two years of COVID-19 and lockdowns, and faced with the rise in the cost of living, Amin says business teams need to protect their employees' mental wellbeing: "Offering support to your team free of charge (for the end-user) is a fantastic way to start cultivating great culture. Our mission at Plumm is to provide care to everyone, so services are tailored towards interventive, preventive, and personal development care, ensuring we offer mental wellbeing services that suit the entire workforce," he said.
After joining, Plumm matches employees with a therapist tailored to their unique needs, which they can contact via chat when necessary or schedule a video session with – often as early as the next day. Employees can access therapy, meditations, and expert-led courses, all with the click of a button. They can also log their moods daily, weekly, or as often as they please, to which the employer has anonymous access.
"When many – or most – team members express low moods, it helps management to take the necessary action. Perhaps an extended team lunch is needed to reconnect and discuss ways of working!" adds Amin.
While Plumm are changing other workplaces with their platform, Plumm employees also enjoy full access to Plumm services and special leave, such as menstrual leave and mental health days.
"We want everyone to approach work healthily, promoting breaks and creating a work-life balance. To do this, we incorporate interactive activities into the work environment as often as possible, including desk yoga, meditation sessions, weekly watercooler conversations, and quarterly virtual team parties.
"It's important to us that every team member feels valued and appreciated. This starts by promoting an environment of honesty and transparency where each team member can openly express their concerns, needs, goals and dreams. We also celebrate work and personal achievements through shoutouts, personalised gifts, cards and wellness treatments, such as a spa day," said Amin.
The crucial need to encourage more women into the technology industry
As highlighted by BizClik's recent TECH LIVE LONDON event, where we welcomed female speakers to discuss STEM on our March8 live stage, just 19% of the tech workforce is female.
On International Women's Day 2022 (IWD22), global data centre and colocation provider Equinix launched 'I Am Remarkable', in the hope of supporting women who have the skills and capabilities to enter the tech industry, but might lack the confidence and support to do so.
Lorraine Wilkinson, Regional Vice President of Sales, UK, remarked: "The initiative focuses on helping women return to work after a career break, especially those impacted by the COVID-19 pandemic. 'I Am Remarkable' targets candidates from outside the industry to look at roles they might not have considered by encouraging them to recognise the value of transferable skills".
Equinix values an inclusive culture, with existing networks such as BlackConnect, GenteConnect, PrideConnect, FaithConnect and InterAsianConnect and the Equinix Women Leaders Network (EWLN), which has grown globally to support and empower women through gender equity and numerous education initiatives.
"We must all commit to creating more gender-balanced organisations, overriding the outdated idea of tech as a primarily male realm – and, with increasing efforts, the tech industry will eventually better reflect our societal gender mix. Creating the best workplace and company culture through encouraging more women into the industry and working hard to achieve a more diverse profile of workers will not only be beneficial for women, but time will prove that it is integral to the overall success of our industry," said Wilkinson.