Why technology leaders should attend Cloud & 5G LIVE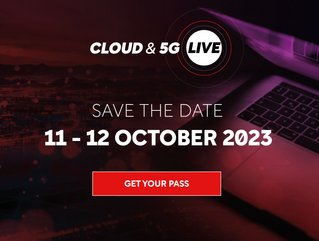 Don't miss out: Cloud & 5G LIVE takes place this October
Join us on 11th and 12th October for Cloud & 5G LIVE Virtual - our exclusive free event which is a must-attend for technology and cloud leaders
Brought to you by our sister title Mobile Magazine, Cloud & 5G LIVE is the virtual event for telco, cloud and 5G leaders.
The event, taking place on 11th and 12th October 2023, will see industry leaders take to the virtual stage to share their insights in exclusive keynote speeches and dynamic fireside discussions.
Across the two-day conference, there will be extensive opportunities for participants to engage in live Q&A sessions, virtual networking, and watch inspiring keynote presentations.
More than 30 internationally-acclaimed keynote speakers, panellists and fireside hosts are set to speak at the event, with Reliance Jio's Vice President 5G/ 6G Technology and Product Development Ravi Sinha and Manish Mangal, Global Business Head, 5G & Network Services at Tech Mahindra the first announced. More are to follow in the coming weeks.
Five themes will guide attendees through this year's bumper two-day event: The Future of Cloud Computing, The Future of 5G, Women in Cloud & 5G, Cloud & Infrastructure, 5G Network Transformation.
Day one will cover the vast and ever-evolving subject of 5G, followed by cloud and sustainability across day two.
You can get your FREE ticket here.
Reasons to attend Cloud & 5G LIVE
Networking opportunities: From the moment you sign up, you'll gain exclusive access to the attendee list and virtual sponsor booths, allowing you to network from the get go. Through our event platform, attendees can search, connect, schedule meetings and network with C/V/Director Level Executives globally. It also allows the opportunity to seek collaboration opportunities on projects, initiatives, or research endeavours.
Forge new connections: Whether with familiar names or entirely new individuals and businesses, the event allows attendees to make connections with potential future partners with hundreds of Cloud & 5G leaders.
Environmentally friendly: Take a step towards reducing your carbon footprint by joining this entirely virtual event. Our user-friendly virtual platform and captivating digital stage will ensure you don't miss out on the experience of connecting with others in a face-to-face setting.
Inspire - and be inspired by - like-minded industry leaders: With more than 30 speakers billed to take part in Cloud & 5G LIVE across panels, keynotes and firesides, attendees around the world will not be lost for inspiration. As well as this, the event will be supported by a variety of global sponsors who are pioneers in the Cloud & 5G space and work alongside an engaged and active audience.
Brand awareness and marketing: Attendees are able to establish themselves and their businesses in a reliable and trustworthy environment with like minded industry leaders.
"As the host of our virtual events series, it is genuinely exciting to see how they bring expertise from across the industry and with a truly global footprint," comments Neil Perry, Head of Multimedia at Bizclik. "The audience questions and engagement that come directly to the host in the studio never cease to amaze me as the unique perspectives always take the conversations off into insightful places.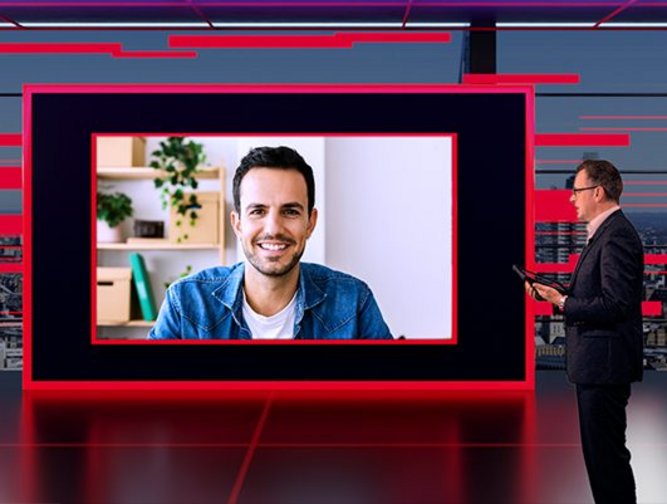 Bizclik Head of Multimedia Neil Perry will lead the discussion
"What we always try to surface in conversations are insights for the future and advice that could make a tangible difference to delegates, so everyone benefits from the shared experience of every speaker, panel guest and virtual attendee.
"Our line up for Cloud and 5G LIVE is already looking outstanding, and it will be a real honour to orchestrate the conversations from leading executives and thought leaders in the industry."
For more details about Cloud & 5G LIVE, and to register for free, click here.
******
For more insights into the world of Technology - check out the latest edition of Technology Magazine and be sure to follow us on LinkedIn & Twitter.
Other magazines that may be of interest - AI Magazine | Cyber Magazine.
Please also check out our upcoming event - Cloud and 5G LIVE on October 11 and 12 2023.
******
BizClik is a global provider of B2B digital media platforms that cover Executive Communities for CEOs, CFOs, CMOs, Sustainability leaders, Procurement & Supply Chain leaders, Technology & AI leaders, Cyber leaders, FinTech & InsurTech leaders as well as covering industries such as Manufacturing, Mining, Energy, EV, Construction, Healthcare and Food.
BizClik – based in London, Dubai, and New York – offers services such as content creation, advertising & sponsorship solutions, webinars & events.