WWDC: Are consumers ready for expected Apple headset?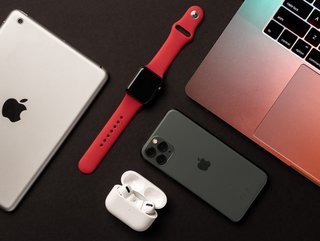 Apple's developer conference WWDC23 is fast approaching
Apple's developer conference WWDC, taking place this week, is expected to reveal the company's long-awaited extended reality headset
Apple's widely-predicted launch of a mixed-reality (MR) headset at WWDC could mark a significant uptick in the use of MR experiences, with more than half of consumers saying that Apple's association with augmented reality (AR) and MR could make them more interested in the technology.
Apple's developer conference WWDC23 is fast approaching and it is expected that the event will be used to announce the new Apple MR headset.
The Era of Mixed-Reality Report from Amdocs, surveyed US consumers over the age of 18 and found that while most consumers have only used it in social media apps like TikTok, Snapchat and Instagram, many are interested in more expansive AR and MR experiences for gaming, shopping, and exercise, and more than half (51%) want a headset that comes bundled with 5G connectivity.
Amdocs' report follows research from Storyblok which suggested that 60% of business executives believe the Apple headset will be an 'iPhone moment' for VR/AR.
Better understanding needed of the potential of AR and MR
Amdocs' report found that while half of consumers have used AR in the past three months, most consumers need a better understanding of what AR and MR can really do.
The report found that social media leads AR experiences (38%), followed by shopping online (22%), gaming (17%), work (8%) and school (3%). Half (49%) have not used AR at all in the past three months.
Gaming tops experiences consumers want, the research also found, but they want other immersive areas, too. While half (49%) are interested in AR for gaming, a third want to use it for workouts, shopping (28%), education (21%), managing social life/real-time messaging (22%) and real-time GPS (23%).
"As we more deeply enter an era of mixed, augmented and virtual reality, we're going to see significant change across consumer experiences, education, work and more," commented Gil Rosen, Chief Marketing Officer at Amdocs.
"Just like the iPhone turned the internet into mobile, mixed reality will disrupt how we interact with our surroundings and immerse ourselves in new experiences. Based on our findings, gaming, fitness, and education are of most interest to consumers, but first, we'll need to ensure the 'golden trio' work seamlessly together – networks, connected devices and the content that runs on top. With immersive experiences, there is zero tolerance for lag or quality degradation, and to make it amazing, the entire ecosystem needs to evolve as one."